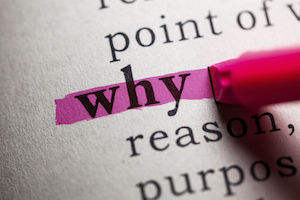 There are a few ways to answer the question "why?" Afterall, the question is amongst the most engaging and exhaustive questions in the human language.
Depending on the perspective through which you assess the nature of causation, the answer to "why?" can vary quite substantially.
To thoroughly answer "why something is" requires the identification of the main factors in the process of actualizing underlying potential.