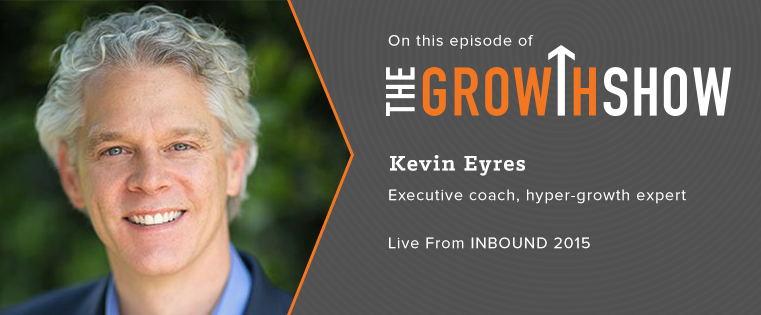 It's natural to be afraid of doubt -- especially when you're leading a team. You want to be the calm, cool, and collected leader ... but inside you're freaking out.
Turns out, some of the best leaders and innovators are those who share their doubts with their team. That's what Kevin Eyres, an executive coach for hyper-growth companies and former executive at LinkedIn, recommends to the leaders he works with.
This week on The Growth Show, Eyres joins us to talk about the power of doubt, and how it can make you a more innovative leader. Some episode highlights include:
Click the play button below to listen to this episode in your browser, or subscribe on iTunes to download episodes directly to your phone:
This is the fourth in a series of interviews we recorded live at INBOUND 2015 -- stay tuned for more over the next few weeks. Also, check out the latest recaps of The Growth Show episodes by clicking here.