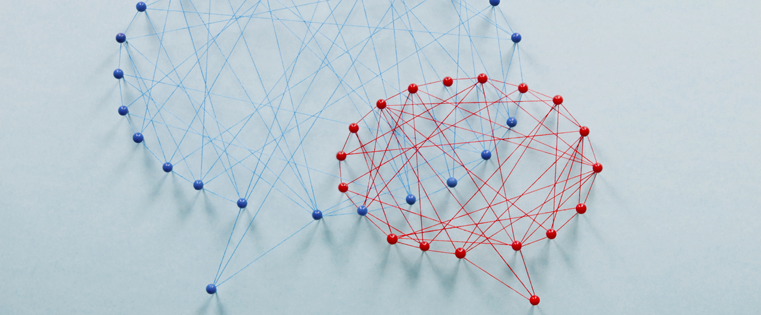 It's very easy for social media marketers to get caught up in the latest "in" thing. Snapchat! Meerkat! Periscope! As each new social network pops up, many people feel the pressure to be on every single one.
However, social media is only an effective inbound marketing tactic if you're doing the right things in the right places. Social media can be awesome for not only generating brand awareness and offering great customer support, but it also can also help a business' bottom line.
The problem is that marketers aren't taking the time to research their buyer personas (41% of marketers do not use buyer personas), so they're not really sure where their buyers hang out on social media. As a result, they struggle to generate any real customers or prove the ROI of social media.
So how can you figure out which networks your customers are using? The following tips should help you get started.
1) Ask your customers.
The most obvious way to find out where your customers are spending their time online is to simply ask them. Ask them when you meet them in person, send them a short survey in an email, or phone a few of your top customers. Ask them to rate the networks they use the most. Ask them which ones they use for business purposes and which ones for private purposes. Then, mirror your efforts accordingly.
2) Run a survey to an anonymous audience.
Sometimes, it's not feasible or possible to have direct conversations with your customers, especially in sensitive industries such as health or personal finance. One way to overcome such barriers is to send an anonymous survey to a paid audience to find out where they are spending their time. There are a number of great tools you can use to survey a targeted audience and pay per response. Three of our favourites include:
3) Use share data.
If you have an active blog, you are sitting on some good social network data. Have a quick look at your share counts and see which networks are getting the most shares. In the example below I looked at the share counter from a B2B blog. It's clear that this company probably doesn't need to be on Pinterest -- no one is sharing their blog posts on that network. Instead, they should focus more of their time engaging an audience on Twitter.
4) See where your competitor's content is getting shared.
Using a tool like Buzzsumo, you can see which networks your competitor's content is getting shared on. If people are sharing your competitor's content, the chances are they are a good audience for your content, too.
5) Do keyword research.
Using Buzzsumo again, you can do a simple keyword search. For example, typing in "content marketing" will give you a list of the most shared content on that topic and how many shares it got on each network. This should give you good insight into where the people who would be interested in your content are spending their time online as well as the type of content they like to share (e.g. infographics, video, list posts, etc.)

6) Check if your industry is active on the network.
Using Socialbakers' industry reports, you can see if your industry is present on Facebook as well as who the top performers are in that industry. These reports are released monthly and provide lots of useful information like average post response and engagement rates from brands in your industry. It's a great place to get some inspiration for your own Facebook posts, too.
See the example below for the ecommerce industry: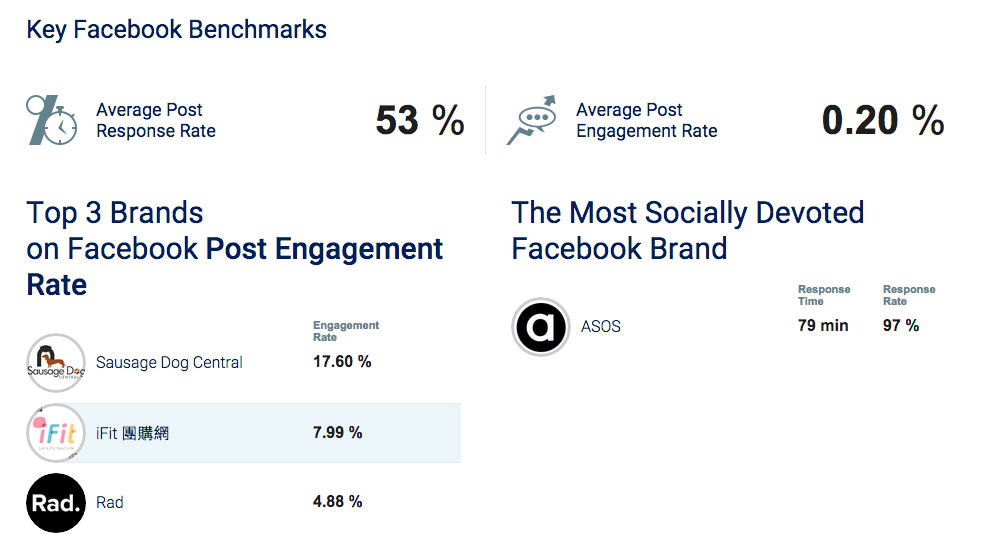 Once you've done your research, you can then start to focus on growing and engaging that audience, driving them back to your website, and converting them into paying customers.
Want to know how to do all that, too? Check out this new ebook from HubSpot and Socialbakers, How to Acquire Customers with Social Media.