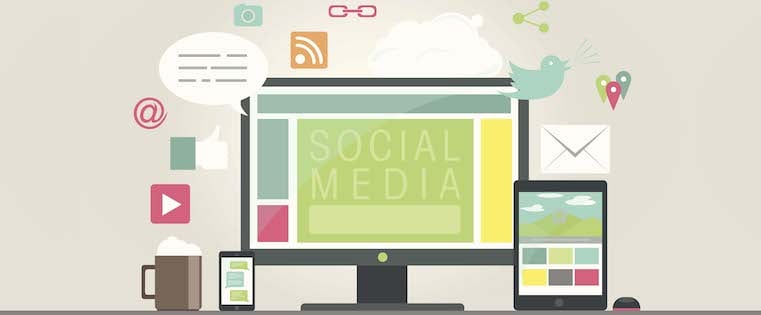 The social commerce marketplace has grown more than 4-fold since 2012. Then, social commerce represented some $3 billion in retail sales. In 2015, social commerce accounts for some $14 billion. That's one heck of a growth trajectory.
Indeed, nearly all social platforms provide a commerce offering for retailers and shoppers alike. In doing so, social commerce is expected to pull in more than 5% of total retail sales for 2015. If your ecommerce brand isn't utilizing social outlets as an extension of your sales funnel, then you're likely missing out on new customers and failing to engage those who have already purchased. This affects your customer lifetime value and churn, and you'll see the monetary impact of that on your bottom line month over month.
Below, we've rounded up what the top four social media platforms can offer you, your brand, and your customers when it comes to social commerce.
Twitter
Who:
Retailers use Twitter differently based on who uses the platform. For the most part, Twitter users fall into two camps: professionals or youth. For professionals, Twitter is a great platform for a quick Q&A, reaching out to a company, getting answers on sizing, etc. In fact, a key strategy for growing Warby Parker was utilizing Twitter as a customer service outlet. Keep in mind that Twitter users are not getting on the platform to shop, so being overly-salesy won't cut it. These people want actionable, bite-sized information, even if they fall into the youth category. Twitter likely works best, then, for brands touting the benefits of items with a popular culture slant, i.e. items that help support grassroots causes (think TOMS Shoes), items celebrities have been seen wearing in the news recently (think Tracy Reese when Michelle Obama wears the designer's outfits), or internet-inspired items including meme tees, emoji flash tats and more.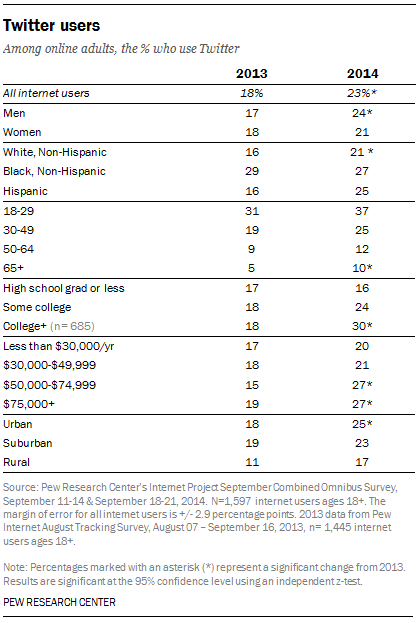 What:
Buy button (only for movie and concert tickets as of now), promoted tweets and utilizing trending hashtags.
When:
Twitter use varies and how often and when you post will depend on your strategy. To build a Twitter following, post regularly 4-8 times a day. Use a platform to schedule content ahead of time, so you can be sure you're posting consistently even if you get slammed with something else. If you want traction of a trending hashtag, be sure to post as soon as possible –– though don't overlook copyediting here. Rushed tweets often lead to misspellings, which counteracts the use of a trending hashtag.
Why:
Twitter has a low conversion rate in comparison to other social networks (0.22%), but yields a decent AOV rounding out at $70.
Facebook
Who:
Facebook's audience is extremely diverse and ranges across all ages and cultures. Keep in mind, too, that 84% of U.S. millennials are on Facebook. Branded pages on Facebook don't get as much organic visibility on their posts as do posts from non-brands. This is Facebook's attempt to address complaints from users that their feeds were full of advertisements. Brands that post content which is not sales-y in nature can also benefit from organic reach. Look at Red Bull's page, for instance, on which they promote an active lifestyle rather than their product. Beyond organic reach, most brands pay to boost posts (paying to get your content in the feeds of your followers) and for Facebook ads (which can be highly targeted).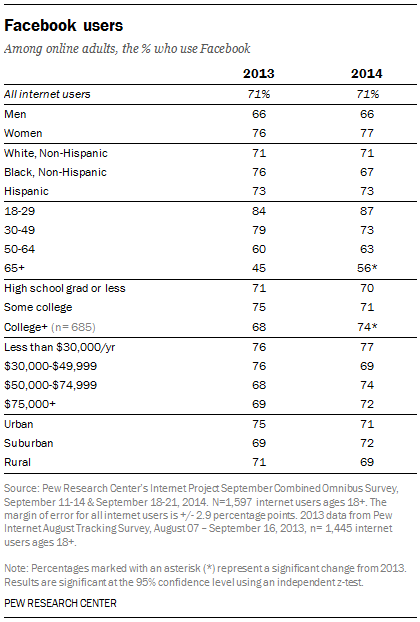 What:
Boosted posts, Facebook ads, organic reach, likes and shares.
When:
Facebook data shows that the best times to post to the platform are between 6 and 8 a.m. and 2 and 5 p.m. Schedule or simply update your branded Facebook pages during these time slots. Posting on Facebook only one to three times a day is recommended in order to refrain from overloading followers with branded messaging (Facebook will penalize your brand for doing so). By posting at the right times and only a few times a day, you will make the most of any organic reach. To further boost posts, get a Facebook marketing spend strategy in place and then use the money to target customers and their lookalikes. Banana Republic, for instance, had a 4x return on investment from their Facebook spend strategy.
Why:
Of all the social channels, Facebook has the highest conversion rate at 1.08%. AOV for Facebook is a little over $53.
Pinterest
Who:
Pinterest is far more popular among women than men. In fact, Women are more than four times as likely to use the service as men, Pew found in 2014. Pinterest is popular across generations, with relatively equal audience sizes within Gen X, millennials and baby boomers. In all, you want to gain a following on Pinterest in order to show up in the feeds of those users and encourage repinning. To do this, consistent pinning is ideal, specifically around themes at times of high pin volume.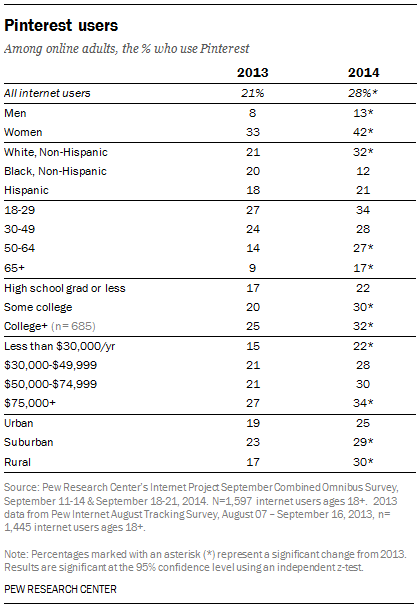 What:
Pins, promoted pins (with pretty limited targeting capabilities) and boards. Pins that do they best are optimized visually. Pins of products do best when the price is included on pin. Lighter images perform better than dimly light or hard to see photos. Taller images perform better than horizontal images and photos without a human face perform better than those with one.
When:
Seventy percent of Pinterest engagements occur within the first two days of posting, so timing is critical. For this reason, Nordstrom, for example, frequently pins on Saturdays and Sundays – when people have more time to browse.
Why:
Pinterest traffic to retail sites converts at a rate of 0.36%, falling pretty significantly behind Facebook. However, Pinterest's AOV is the highest of any social platform at more than $123. What's more is that a Piqora study found that each pin generates $0.78 in sales for retail brands.
Instagram
Who:
Young adults 18-29 who live in urban or suburban areas are the most likely to use instagram often. In fact, 53% of young adults in that age group in the U.S. use the platform. Today, 91% of all retail brands are utilizing the platform the post.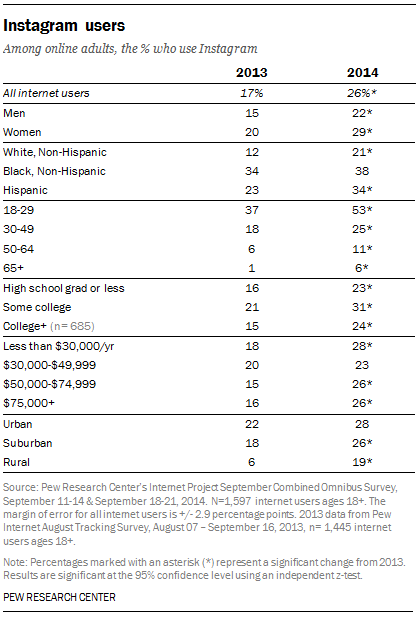 What:
Instagram posts, videos, hashtags and ads (the first ever ran in 2013 by Michael Kors, and recently the platform just announced clickable carousels for retailers). There is also a Like2Buy platform used by retailers including Target, Nordstrom and Charlotte Russe that helps to increase conversions rates from Instagram. In fact, shoppers who click to retail sites via Like2Buy spend 32% longer on the merchants' sites. And the conversion rate for shoppers clicking from Instagram outpaces the retailer's average 1.2% conversion rate.
When:
Instagram videos get the most engagement during non-work hours, specifically from 9 p.m. to 8 a.m. Photo posts to Instagram however have a relatively stable engagement rate throughout the day. It seems as though people will look at photos while at work, but not videos. There is a slight peak of engagement on Mondays, but for the most part, you should post consistently and whenever you want to Instagram.
Why:
Instagram sees 15x more engagement than Facebook or Twitter, and a good Instagram campaign 5-7% lift in conversion rates and 2% boost in the average order value. Macy's, for instance, had a big win with Instagram ads around Thanksgiving, boosting follower counts by 15% and engagement rate stayed strong at 128% throughout the following month.