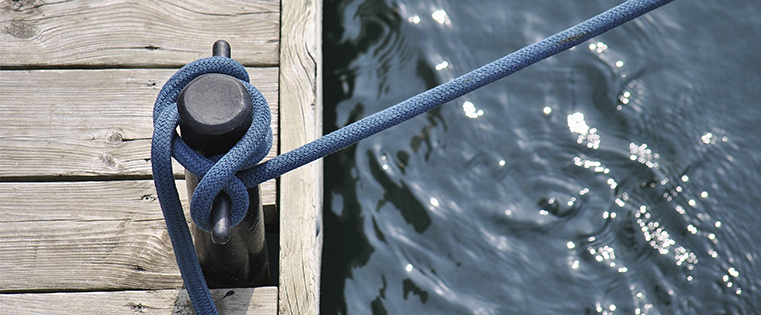 Earlier this year, AdAge made a profound yet controversial statement that "no one trusts advertising or media." Only 4% of Americans think the marketing industry behaves with integrity, and nearly half of consumers surveyed say that they don't trust any news source.
Ouch.
This trend is a blow to the media industry, which is built on trust. Shady and dishonest internet marketing practices have left a sour taste in consumers' mouths: they're inherently skeptical of any information your brand puts out to the world—especially your native ads.
The word "sponsored" is enough to make anyone raise an eyebrow and evoke an instant fear of skepticism. Consumers may instantly assume that your messaging has an ulterior motive--even when your goal is to simply provide entertainment or share educational materials.
But it doesn't have to be this way.
Creating an Advertising Strategy That Garners Trust With Your Readers
There are simple steps that editors can take to improve trust in media and advertising. Here are some recommendations to guide you:
1) Develop Ads That Audiences Find Interesting
A recent report from Nielsen points out that one third of online advertising campaigns don't work—they fail to drive awareness, lift, or purchase intent. Compare this stat to another in the same study: branded websites are the second-most-trusted advertising format, behind recommendations from friends and family.
Cliff notes:
As a whole, advertising is ineffective.

As a subset of advertising, branded content is highly effective.
The big question is why. To answer that question, let's look at sponsored content. It may be labeled an 'advertisement,' but it's so much more—most importantly, it's a way for brands to better engage their audiences.
The difference between sponsored content and advertising is that sponsored content is typically developed by trained editors and journalists. These creators are content experts, in the business of entertaining audiences and publishing creative stories. According to recent data, 56% of publishers indicate sponsored content and native ads are the most likely ad offering to increase in value over the next two years.
The bottom line? Focus on what your audiences care about: educate and engage. This level of authenticity and transparency builds trust.
2) Be Helpful
The Nielsen study uncovered a link between trust and action. Why? Consumers take action on ad units that they find valuable when they come from a reputable source. It's content + context, with one more factor tacked on. Curator.
How does this work for media companies specifically?
Media companies can use ads to guide consumers through the decision process, while still providing the value that caused readers to visit their site to begin with. They can make it easy to purchase a product in the moment, or provide a resource to download additional information. Native can build trust between advertisers and consumers, in ways that display cannot. As Nielsen points out, the strongest online and mobile formats make it compelling to 'live in the moment'—a quality that you can take back to your company's native ad strategy.
Focus on educating and delivering value rather than selling.
Native ads and branded content make it easy for audiences to have fun, take a break, and live in the moment. Make it easy for your viewers to take the next step, make a purchase, or surface more details about your advertisers.
3) Don't Forget Emotion
It can be easy to forget your editorial voice when building educational content. But whatever you do, don't restrict your communications to corporate-speak. According to the Nielsen survey, successful marketing campaigns require more than identifying the right channels for reaching consumers. You also need to deliver the right messaging: in doing so, you'll capture your audience's attention, improve conversion to long-term memory, and improve emotional engagement.
And depicting real-life situations? This strategy resonates most powerfully, according to 44 percent of global respondents—and publishers know what resonates with their audiences (that's their job!) bring the same emotions to the ads they help create.
One of the most impactful ways to connect your message to memory? It's storytelling. And native ads provide the perfect format to accomplish this goal through video, text, and photos.
Create sponsored content that makes your audience's feel something and help your advertisers illuminate their human sides.
Final Thoughts
Editors are in a strong position to help their advertising partners build trust. Both brands and publishers should treat their editors as consultants.
Editors can help advertisers look beyond marketing messages in sponsored content to build a transparent yet emotional rapport with audiences. They can also make sure that the advertising message is backed by the ultimate investment—integrity.
The bottom line: Be true to who you are, and trust will follow suit.