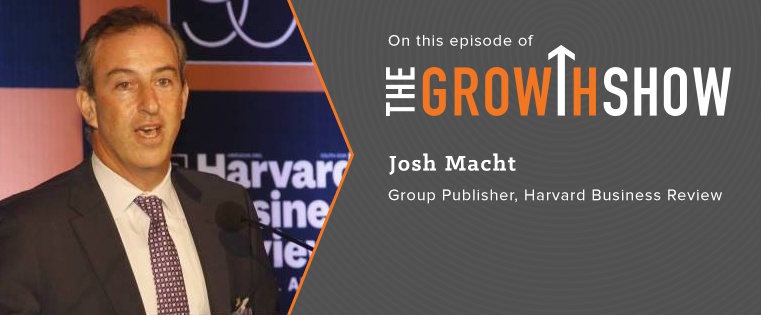 The media landscape has changed dramatically over the last few years. While many traditional publications and media startups are being acquired, laying off employees, or even going out of business, some publications are weathering the storm just fine.
Just look at Harvard Business Review and VentureBeat to see what I mean. Harvard Business Review reaches between four and five million unique visitors each month, and VentureBeat, an independent technology news site, reaches over seven million. Instead of closing up shop, they're growing -- and competing for the advertising spend that used to be reserved for mainstream media companies.
Recently, Josh Macht (Group Publisher, Harvard Business Review) and Dylan Tweney (Editor-in-Chief, VentureBeat) teamed up on an episode of The Growth Show to talk about how their publications have been able to survive -- and thrive -- in the digital age. They chatted about:
How Harvard Business Review has transformed into a digital media brand attracting top-ranking executives from around the globe
The importance of creating content that is valuable enough to attract subscribers
Why today's media brands need to diversify their revenue streams and not rely on a single business model
Thoughts on the changing landscape of tech media world, including GigaOm, Recode/Vox Media and AOL/Verizon
What the next few years for Harvard Business Review and VentureBeat will look like, including how they optimize for mobile
Click the play button below to listen to the episode, or subscribe directly on iTunes:
And if you'd like to see more recaps of the latest episodes of The Growth Show, click here.