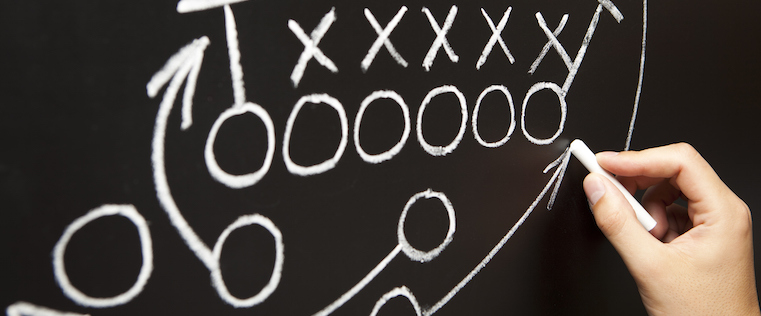 I've always been in awe of growth hacking. Although I see a lot of different definitions surrounding this buzzword, I like growth hacker Aaron Ginn's summation the best:
A growth hacker is someone whose passion and focus is pushing a metric through use of a testable and scalable methodology.
One reason I like this definition is because it hints at the how much entrepreneurs and seasoned professionals can learn from the depth of understanding growth hackers have about how companies grow -- and their ability to draw connections between how a company is performing, and the actions needed to lead to healthy, rapid growth that improve performance and set a company up for success.
As an entrepreneur, this knowledge pool not only helps me to broaden my views, but it also helps me gain from their valuable experiences.
In fact, like many other entrepreneurs, I begin every day by reading through interesting articles written by growth hackers. But since the term's become so popular, the number of growth hacking blogs has exploded over the last few years. Unfortunately, I've found many of these blogs to be repetitive, monotonous, and frankly quite boring.
I'm here to tell you there are diamonds in the rough. In this post, I'll share with you a list of growth hackers who write the best content about growth hacking on the web. Under each name, I've listed a few of my favorite blog posts of theirs -- ones that are delightful, actionable, and will demand that you review your business strategies afresh.
I promise that reading content written by these folks will give you the most value for your time. I recommend bookmarking this page so you can refer to it later, or adding these blogs to your RSS feeds.
15 Growth Hackers Whose Blog Posts You Should Follow
1) Sean Ellis, CEO at GrowthHackers.com and Qualaroo
Follow @seanellis
If there's any list that mentions growth hacking, you'd better bet Sean Ellis is on it. He's what I like to call a "Yoda of growth hacking" because he's always coming up with fresh and inspirational ideas ranging from customer acquisition to word-of-mouth marketing and everything in between. I'm sure you all would have your favourite list of blog posts from him, but I consider the below mentioned to be his best.
Some good ones:
2) Mikael Cho, Co-Founder of Crew
Follow @mikaelcho
Mikael Cho has founded a number of companies over the past eight years, including the freelance professional network Crew where he currently works. His insights deeply resonate with me. He has a very personal voice and his tips are very adaptable and easy for entrepreneurs to follow.
Some good ones:
3) Seth Godin, Founder of Squidoo.com
If you are looking for a blog that's nothing short of being fascinating and inspiring at the same time, it's Seth's blog. Seth is a renowned thought leader who writes about everything from leadership to marketing to quitting to how ideas spread. His blog is one of the most popular in the world. In particular, I like that his tips are straightforward and simple -- and at times, the posts summate everything in just a few lines.
Some good ones:

4) Sangeet Paul Choudary, Co-Chair of the MIT Platform Strategy Summit at MIT Media Labs
Sangeet Paul Choudary is someone every growth hackers should look up to. In addition to MIT Media Labs, he's an Entrepreneur-in-Residence at INSEAD Business School, an advisor at Silicon Valley's leading startup accelerator 500Startups, a columnist for Harvard Business Review, Forbes, and WIRED, and more. His articles are deeply rooted in real world problems and solutions, and though I'm listing his three best articles, chances are that you will unearth a treasure trove for yourselves.
Some good ones:
5) Josh Elman, Partner at Greylock Partners
Before becoming an investor and serving on the boards of Medium and Super, Josh was the product lead for growth and relevance at Twitter. He was responsible for growing Twitter's active user base by nearly 10X. Before that, he held product and engineering roles at Facebook, LinkedIn, Zazzle, and RealNetworks. He has extensive experience in the growth space -- and, luckily for us, he shares his thoughts through insightful articles on Medium.
Some good ones:
6) Neil Patel, Co-Founder of Crazy Egg & KISSmetrics
For anyone working in the online business space, it would be a mistake to not follow Neil Patel. The QuickSprout blog is a power pool of exemplary content on social media, digital marketing, and content marketing from a man who helps companies like Amazon, NBC, GM, HP, and Viacom grow their revenue.
Some good ones:
7) Nir Eyal, Growth Hacker
Nir Eyal is the best-selling author of Hooked: How To Build Habit-Forming Products and writes for popular business publications like TechCrunch, Forbes, and Psychology Today. His blog, called "Nir and Far," is filled with intriguing ideas that are a perfect amalgamation of psychology, technology, and business.
Some good ones:
8) Noah Kagan, Chief Sumo at AppSumo
Follow @noahkagan
Before becoming "chief sumo" at AppSumo, Noah worked at Mint as a marketing director and Facebook as a product manager. He deserves a mention in this list for his personal blog OkDork, which focuses on startups, marketing, and self-exploration. If you're looking for real world business hacks, this blog will help you out immensely.
Some good ones:
9) Dharmesh Shah, Co-Founder & CTO of HubSpot
In addition to founding HubSpot, co-authoring two books on inbound marketing, and actively participating in the Boston area entrepreneurial community, Dharmesh founded and writes for the top-ranking startup blog OnStartups.com. I find his articles on leadership and hiring quite unconventional and exciting.
Some good ones:
10) Sujan Patel, VP Marketing at When I Work
Follow @sujanpatel
Sujan is a regular contributor to Forbes and other popular business publications, but he's also an expert growth hacker. He's helped brands like Mint and Salesforce.com to improve their businesses. His articles are well written and chock full of up-to-date information and insights.
Some good ones:
11) Nate Desmond, Associate Product Marketing Manager at Google
Follow @NateDesmond
This home-schooled genius knows a thing or two about growth hacking. Nate used to be a marketing analyst for YouTube, and he currently works at Google as a product marketing manager. He shares his observations regularly on his blog, dissecting topics like growth marketing, product design, and behavioral psychology.
Some good ones:
12) Brian Dean, Founder of Backlinko
Follow @Backlinko
If you're curious to learn more about link building, user experience, or content promotion, Brian Dean's SEO training blog Backlinko should be a regular stop of yours. In his blog, Brian lists practical techniques that are in-depth and up to date, making the process of execution easier for the readers.
Some good ones:
13) Andrew Chen, Advisor/Investor for Tech Startups
Follow @andrewchen
Andrew Chen is an advisor and investor for tech starts like Barkbox, AppSumo, AngelList, and more. Before that, he was an Entrepreneur-in-Residence at Silicon Valley-based firm Mohr Davidow Ventures and a director of product marketing at Audience Science. He's written hundreds of essays for publications like The New York Times, Fortune, WIRED, and The Wall Street Journal. He also wears the cap of an investor thus making his articles quite insightful.
Some good ones:
14) Ryan Hoover, Founder at Product Hunt
If you're a fan of Medium, you've probably come across Ryan Hoover's writing. The brain behind Product Hunt, which surfaces the best new products every day, Ryan has actionable advice that stems from his experiences. His articles are must-reads for anyone interested in growth hacking.
Some good ones: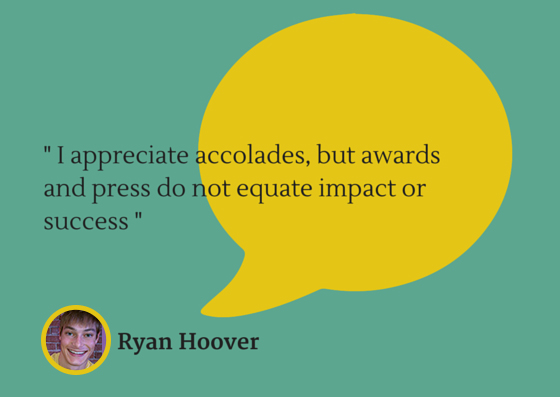 15) Sebastian Fung, Co-Founder of Lend Layer
Follow @sebfung
Sebastian Fung is the co-founder of Lend Layer, a platform that helps finances students to learn software development -- but he's started a slew of other technology companies, including FunnelFeed (formerly SlingBot), where he led marketing and growth. Follow his blog if you're interested in everything startups and finance.
Some good ones:
So, what do you think? Do you agree with me? Is there anyone you'd add to this list? Let me know in the comment section below.