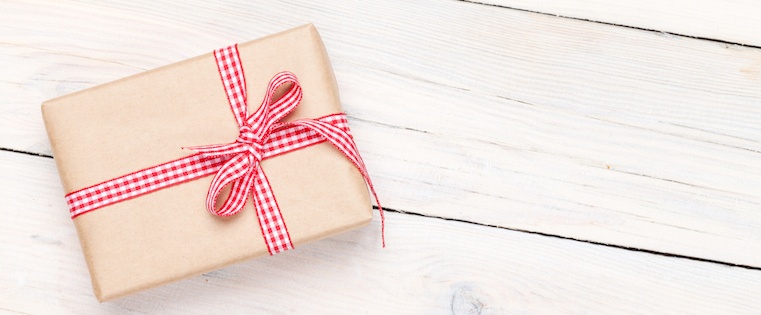 What do dive bar t-shirts, bacon, and black socks have in common?
These are all items that you can have delivered to your doorstep every month thanks to the fast-growing subscription box business. Available across seemingly endless retail categories, each box typically offers up a curated selection of products -- from snacks to beauty supplies to, well ... black socks.
Based on the sheer convenience factor -- and the fact that it's fun to receive actual mail every once in awhile -- these subscriptions are quickly making their way into homes and office everywhere.
Yes, offices. Given the wide variety of options, there are plenty of awesome subscription services that make a ton of sense to get sent to your office each month. To give you a better idea of which ones you might enjoy, we've collected 10 interesting subscription boxes that'll have you hooked.
The 10 Coolest Subscription Boxes to Order for Your Office
Price: Subscriptions

start at $16.99/month
Book of the Month is a subscription service that makes you feel like you're part of a cool, hip book club.
On the first of each month, judges select five new books to feature. From here you can either visit the site to select which one you'd like to receive or leave it as a surprise. Once you've finished reading, feel free to revisit the site to join the discussion.
Here are some of the recent selections:
"So You've Been Publicly Shamed" by Jon Ronson
"Home Is Burning" by Dan Marshall
"Fates and Furies" by Lauren Groff
"Rising Strong" by Brené Brown
"Head Case: My Brain and Other Wonders" by Cole Cohen
If you're looking to build out your office's library or easily select books for your office's book club, this subscription is right up your alley.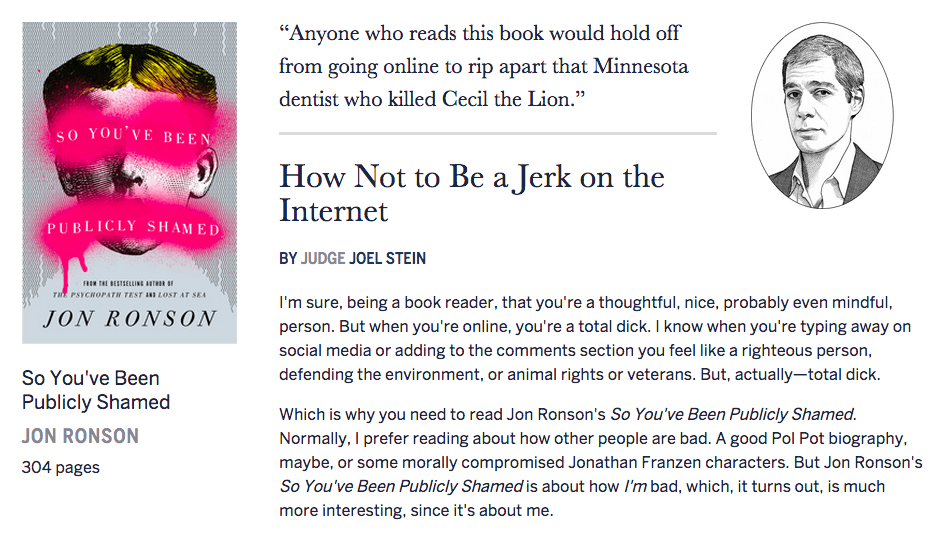 Price: Subscriptions start at $

23.99

/month
Want to motivate your team to hit certain goals during a challenging month? A little incentive never hurts.
GiftCardMonthly.com offers up $30 worth of gift cards for as little as just $19.99 -- depending on the subscription option you choose. The gift cards are for a variety of retailers, restaurants, home improvement centers, electronic stores, pet stores, online retailers, and many more.
While the total value will always add up to $30, the number of gift cards will vary from month to month. In other words, Gift Card Monthly might send two $15 cards one month, and three $10 gift cards next month. This provides you with some flexibility when it comes to doling out the cards for good deeds and big achievements.
Price: Subscriptions at $12.99
Are you a coffee snob? Does the pot in your office kitchen fail to dazzle your taste buds?
With a coffee subscription like MistoBox, you can get delicious java from over 30 great artisan coffee roasters delivered right to your office. Simply select your preferences, and it'll take care of the rest.
Worried you'll run out before the month is over? (It's okay. We drink that much coffee, too.) You can visit its shop to pick up more of your favorites once you've had a chance to taste test.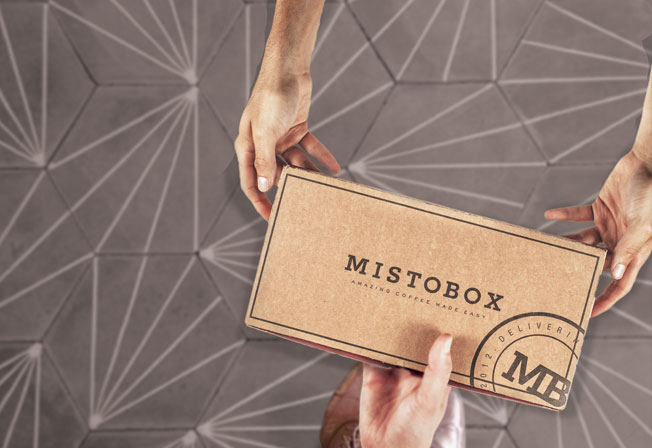 Price: Subscriptions start at

$29/month
A 2015 Society for Human Resource Management survey found 8% of American workplaces allow employees to bring their dogs to work, up from 5% in 2013.
If you're part of the lucky 8% that gets to stop and pet pups in between meetings, your team or company might want to invest in a BarkBox subscription.
The folks at BarkBox "paw-pick" a unique box every month filled with toys, treats, and occasional hygiene products to please your furry friends.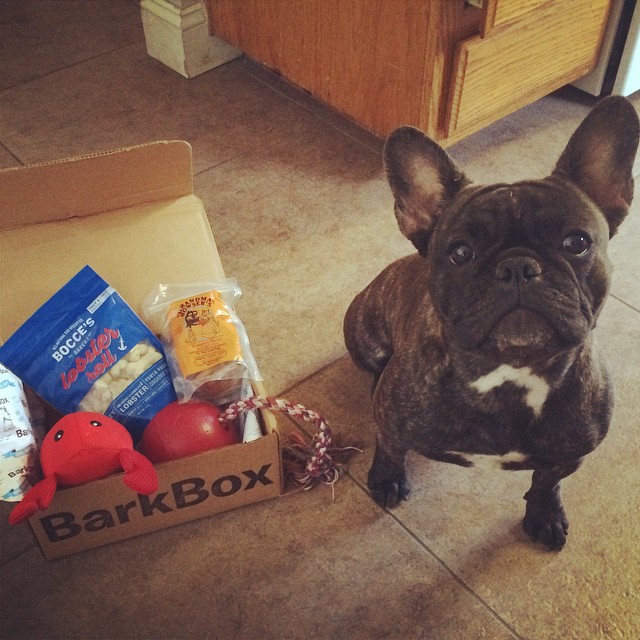 Adorable image credit: Jellie Jane
Price: Subscriptions start at $2.99/month
One of my favorite things about the reception area at HubSpot is there's often books with photos and facts about our company that visitors and potential hires can look at while they wait.
Your office can do the same with the help of GrooveBook -- an affordable, Shark Tank-backed photo book service. While it's not technically a "subscription box," this monthly subscription-based service allows you to select up to 100 photos to be bound in a colorful 4.5 x 6.5 book.
You can create a few for your office or use your monthly allotment to create a cool gift for a customer or partner.
Price: Subscriptions start at $50/quarter
Quartely is a unique subscription service that aims to connect you with the people who you find most interesting. Curators include people like best-selling author Timothy Ferriss, Bill Nye (yes, the science guy), and the Huffington Post's Arianna Huffington.
When you subscribe, you'll be sent a new package every three months -- hence the name -- filled with original, exclusive items that reflect the person who selected it.
While this subscription is on the pricier side, it could be a fun treat to split between a small team or to give as a prize for a top-performing employee.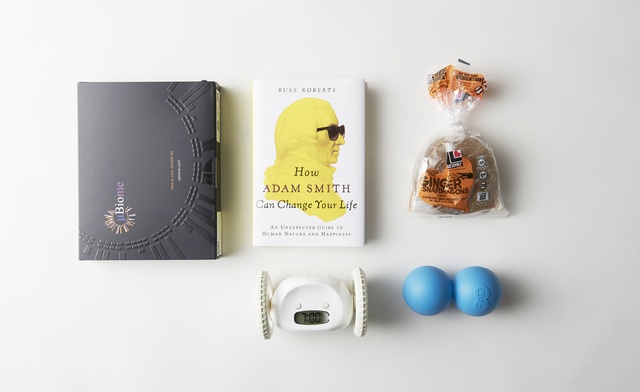 Price: Subscriptions start at $7.99/month
Ever find yourself getting a little hangry at around 3 p.m.? Your lunch wasn't enough to hold you over until dinner, yet you're still expected to bring your A-game to this afternoon meeting. What gives?
With a Love With Food subscription, you can get a box full of junk-free snacks to store at your desk for those times when hunger strikes. Its organic, all-natural snacks contain no artificial flavoring or coloring, no trans fat, no hydrogenated oils, and no high fructose corn syrup.
What's really cool is that Love With Food donates a meal to a hungry child with every box that it sends. Help fight childhood hunger and satisfy your afternoon cravings? We're in.
Image Credit: Instagram
Price: Subscriptions start at $55.00
The folks at Gramr Gratitude Co. create beautiful cards for "moments of intentionality." The purpose of the subscription service is to encourage people to write one card each week that expresses a bit of gratitude for someone -- anyone.
Has one of your customers been a pleasure to work with? Did you just launch a successful co-marketing campaign with another company? Each box contains enough supplies to send a card a week for an entire quarter -- postage stamps and envelopes included.
If you're hesitant about making the purchase, you should know that for every subscriber, the company gives one book to a person without access to reading material. How cool is that?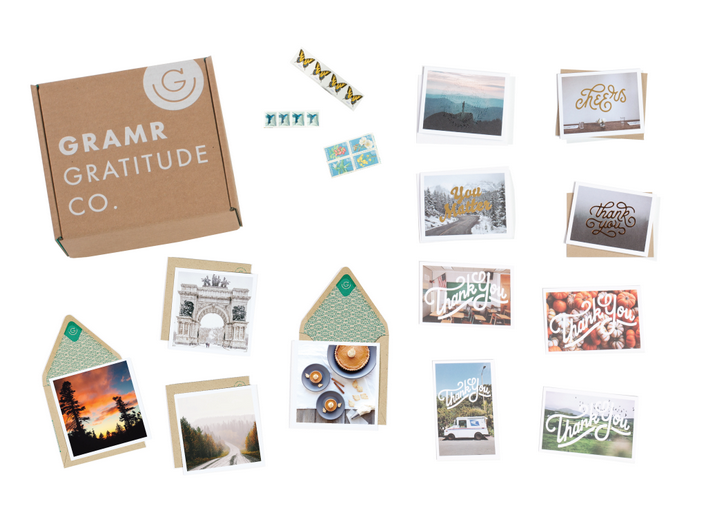 Price: Subscriptions start at $10/month
When I went on my first interview out of college, my mom told me, "Make sure you have a nice pen on you." At the time, I thought it was just another one of her random quips of advice, but looking back, it actually made a lot of sense.
A lot of business professionals have a favorite nice pen for signing documents, taking notes at important meetings, etc. But what happens when the ink runs out? Ink Drop is an ink club service that sends you five new ink samples every month. Each set is different and centered around a particular theme.
This subscription might also be a nice treat for your design team so they can doodle up their next big idea in style.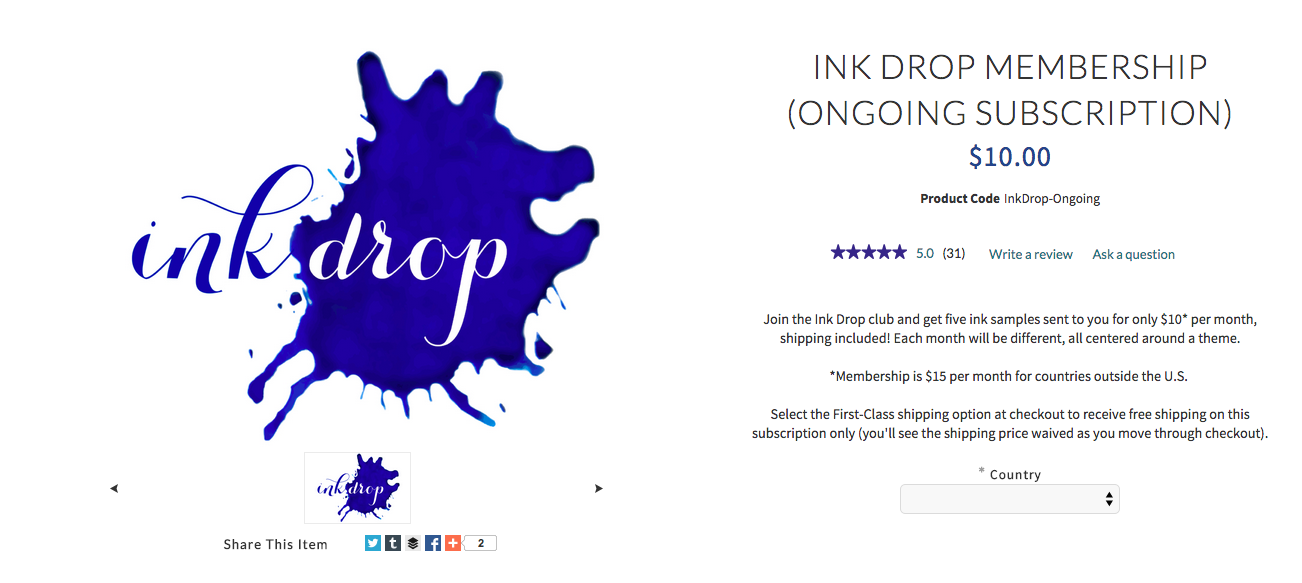 Price: Subscriptions start at $29/month
Do you keep a notebook? It's a common practice of many creative people. For instance, author and creator Austin Kleon has been keeping one for years.
"My notebooks are sh*tholes where I go to dump my brains out, say things I wouldn't even say out loud to my wife, places to find what I'm looking for, find out what I know," he explains.
Sometimes we just need that space to get ideas out ... and with SCRIBEdelivery, you can get unique notebooks and pens delivered to your office to ensure you always have that creative outlet.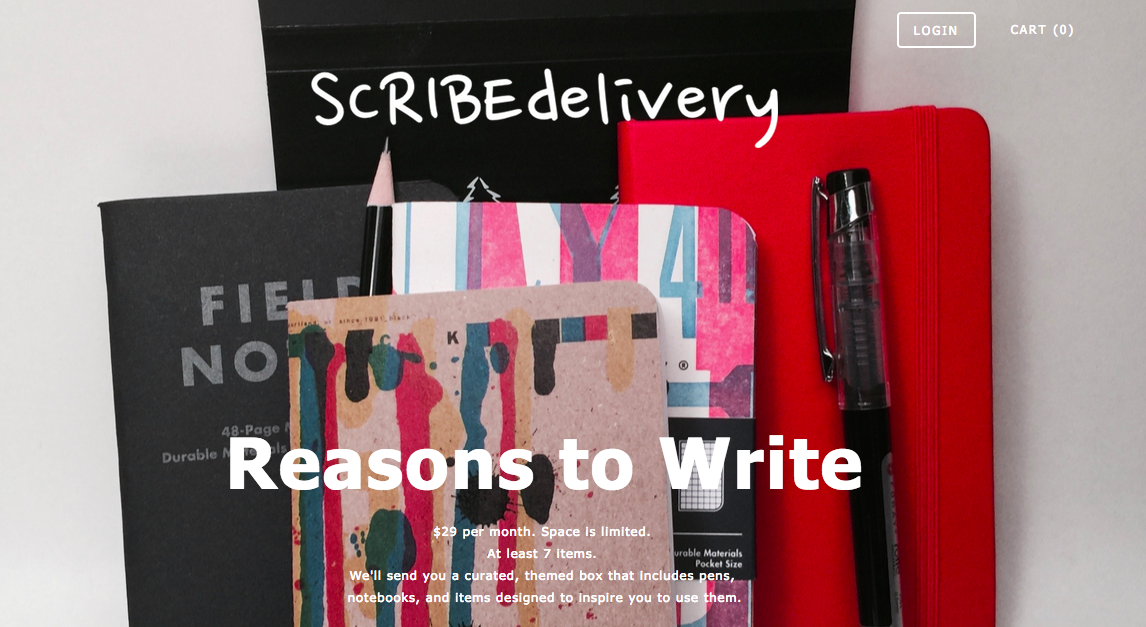 Are you subscribed to any boxes? Tell us about them in the comment section below.