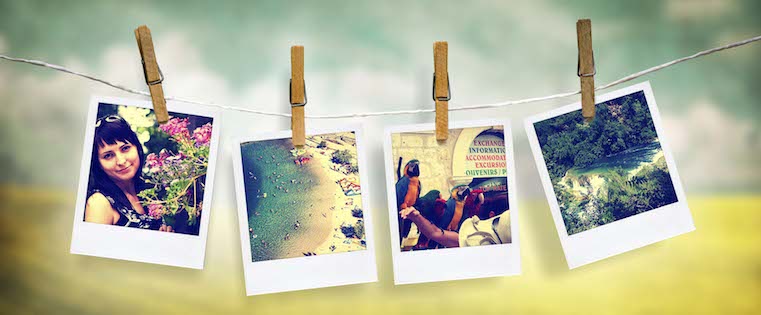 If you hang on to anything long enough, it eventually comes back in style, right? Many might argue that this is because there are no new ideas, and that fashion designers have to "steal" from the past in order to create fresh new looks. In reality, this phenomenon probably has less to do with a lack of originality and more to do with nostalgia.
Ah, nostalgia. Fashion designers have known for decades that consumers have a strong desire to reconnect with the past. When the fashion of the 60s made a resurgence in the 90s, those buying weren't concerned that the styles were a repeat. They were too excited to relive some of the best years of their lives, and they were grateful designers for giving them the chance.
The Power of Nostalgia
Believe it or not, consumers are willing to pay more money for something that brings back good memories than something that allows us to make new ones. For most, the past is viewed through rose-colored glasses, meaning we remember the good more than the bad. Fashion designers aren't the only ones who've capitalized on this power.
Some companies rely on a feel of nostalgia with all branding, from logo and web design to the products they sell. Others introduce marketing campaigns and products that pluck at the heartstrings but are only available for a limited time. For example, Old Navy is a fairly constant flashback to various eras, with their commercials featuring the music, pop culture references, and even the celebrities of the featured decade. Procter & Gamble chose the limited edition route, however, with their re-release of the original Herbal Essences hair care line. Their spoof commercials, old-school packaging, and early fragrances increased brand affinity by 27%.
However you use it, nostalgia is obviously a very powerful emotion that plucks at the pocketbooks of buyers of all ages.
Harnessing That Power
Before you start redesigning your logo and composing a retro theme song, stop to consider your brand. You want the nostalgia to really reach people, and that means you have to consider your buyers and where they are. If your biggest fans are all millennials, you won't stir memories by doing a throwback to the 60s. The product and the buyers will dictate the nostalgia you inspire. Be sure to listen before you leap.
When you've decided the campaign, make use of the tools available. Video is a great way to give visual and audio cues. Print marketing can be designed to match the era. These are great, but they're not all you have at your fingertips. With the #tbt and #fbf (Throwback Thursday and Flashback Friday) hashtags on Twitter, Facebook, and Instagram already in place, you have a built-in marketing channel just waiting for your retro ads. You can also reach out to any pop culture icons from the era you're flashing back to and build some good will.
Just be sure you're not wearing rose-colored glasses, too. If the campaign isn't hitting the right notes, be ready to move quickly to a new one. Nostalgia will work for you, but only if you're prompting the best memories.
What are some of your favorite throwback campaigns? We'd love to know how you've used the power of nostalgia with your own products and services, so leave us a comment.