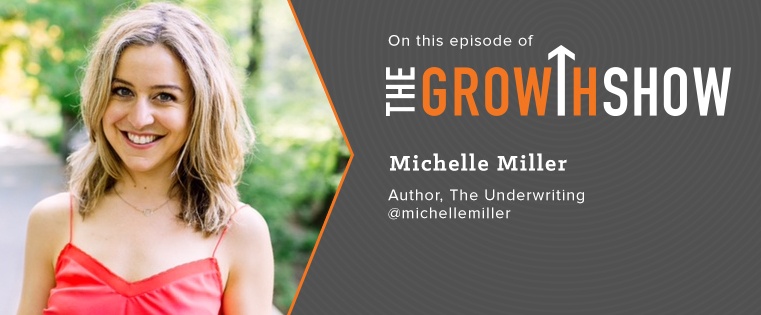 In 2013, Michelle Miller left her job at JP Morgan to write The Underwriting, a story about Wall Street and Silicon Valley targeted toward Millennials.
She knew nothing about publishing or marketing a book. All she knew was she had to do something different. The typical publishing and marketing playbook for books wouldn't work for her target audience -- they weren't the "sit down to read for long periods of time" type. So she did a little research (informed in part by her own experiences as a Millennial) and decided to release her story on her website, one chapter at a time.
This publishing and marketing plan brought some more interesting opportunities for Miller. First, she decided to make each new chapter free for the first 24 hours. If you missed the free window, it cost $1.50 to download. Second, she accompanied each chapter with a few different transmedia elements -- free samples from brand sponsors like Harry's, deals on sites like HotelTonight, downloadable DJ playlists, business cards for each character, and finance tutorials to explain some of the concepts in the book.
Fast-forward to today, and her unconventional approach has paid off in spades. The Underwriting has become so popular that Miller has signed on to publish five more books as part of a six-figure book deal.
On this week's episode of The Growth Show, we got to chat with Miller about:
Her experience and tips with marketing to Millennials
How she got The Underwriting to spread so quickly
The impact of a "free" product on The Underwriting's early growth
The importance of developing products and services based on the relentless study of the target audience
Unique marketing tactics she used including Tinder, Craigslist, and in-person events
Click the play button below to listen to the episode:
And if you'd like to see more recaps of the latest episodes of The Growth Show, click here.