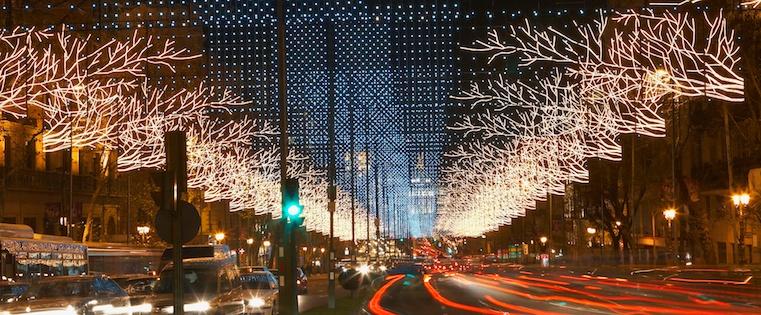 The holiday season.
A phrase which once elicited thoughts of decking the halls, glowing candles and lights, snow-blanketed pines, and a meal with family and friends as we patiently awaited the arrival of the bearded gift-bringer, now brings up one word before all those other phrases.
Sales.
Walmart 2014 sales were $343 million, Target's totaled $72.6 million and Amazon's reached $49 million. Their combined marketing budgets are larger than the GDP of 23.5 percent of all countries in the world.
So, how do you get the attention of consumers bombarded with major corporate advertising from dawn till dusk?
First Things First ... Who Are 'Millennials' Anyway?
At 75 million strong, accounting for more than 25 percent of the current U.S. population and managing $2.45 trillion in buying power, the likelihood your customers are Millennials is relatively high. With this in mind, the following three facts are crucial in developing your brand outreach and sales this holiday season:
1) A whopping four out of five Millennials shop directly from their mobile devices.
2) A recent survey found Millennials don't trust typical advertising.
3) Millennials will not wait for longer than five seconds for a page to load.
What Can I Do to Maximize Exposure and Sales to Millennial Consumers?
Above all else, you need to deliver your relevant message through their preferred channel (mobile), by having a mobile-optimized site. Is your site built with Flash? More than 42 percent of mobile users aren't going to see your site because Flash isn't compatible with iPhones.
In addition, 90 percent of Millennials say that positive online reviews influence their buying decision. We are no longer in a world where brands tell us who they are. We are skeptical and know that it's easy enough to just "Google it" to find out what other people think. There is no hiding what's really going on anymore, and brands lacking strong customer service or quality goods and services will quickly fall susceptible to the scrutiny of their customers. So be honest, because consumers are making a list, and they're checking it more than twice. They'll easily find out who is naughty or nice.
Hark! The Twitter Hashtags Sing!
Eighty-nine percent of consumers say interaction with a brand on social media has an impact on their purchase. However, this doesn't mean brands should post on social media just for the sake of posting. Your approach to social interaction needs to embrace what makes your brand unique, all while being sure to cater to your audience by responding to questions and concerns, and promoting the expansion of your fanbase.
So, do you hear what I hear?
Show anyone browsing your company on social media proof of your trust through pictures and reviews from past customers. It's one thing to say you're the best at X, it's another to show firsthand accounts as proof that #yourbrandrocks.
A Support and Information Carol
"Online reviews? Bah, humbug," exclaimed Scrooge as he chose to ignore his audience yet again. Like Scrooge, however, you have the ability to make amends if you're not already collecting reviews or aren't using them to their maximum potential.
Building credibility by including authentic user-generated content is a proven approach to giving those interested in doing business with your company the validation they may need to go from browsing to purchasing. Having authentic customer quotes peppered throughout your site at key points, such as landing pages, home pages and purchase pages, helps your potential buyer to believe in you. Just like a child on Christmas, some evidence Santa came keeps the belief alive. (Seriously, though, how does he eat so many cookies?)
Working with third-party review sites also gives the ever-hungry Google search algorithm the digital fodder it needs to give your site an SEO boost and get your name further associated with your business vertical.
It's easier for you to create personal relationships with your customers than the retail giants. Yes, Amazon is convenient for a lot of things, but not everything is available through Amazon. Moreover, Amazon and similar sites lack a human element. Being disappointed your order can no longer be fulfilled is a serious bummer, like getting a bunny suit instead of a Red Ryder BB gun for Hannukah. It makes it all the worse when you receive a robotic email to let you know.
Smaller companies have the ability to foster relationships with their customers through personal messaging and sympathy. You don't need to wait for customer issues to arise either. Try a personal post-purchase touch of sending a "Thank you" note, or asking for feedback. A smile goes a long way.