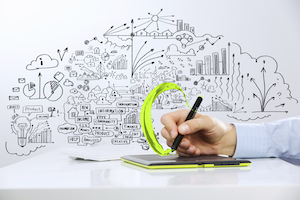 The best thing about inbound marketing is that its process is simple: each step is a goal for moving customers closer to a purchase.
Attract. Convert. Nurture. Close. (Yeah, I know that it's a variation on what HubSpot says, but at Weidert Group we never downplay the impact of nurture—and we still manage to delight.)
You begin by attracting prospects to your website. You convert the visitors by encouraging them to submit their contact information.
You use this information to nurture the contacts toward more interest. And, eventually, the most interested leads become customers when your sales team closes their purchase.