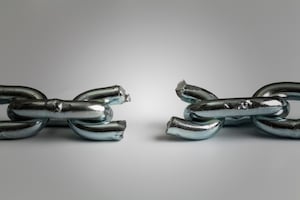 If there were ever two groups of people that should naturally get along like kindred spirits it's salespeople and marketers.
After all, they're both responsible for ensuring profitable revenue generation, and, done correctly, both reinforce the others roles and effectiveness.
Yet, as authors Philip Kotler and Neil Rackham shared in a 2006 article in Harvard Business Review, the relationship between the two functions is far closer to one of war than of mutual cooperation, collaboration and reinforcement.