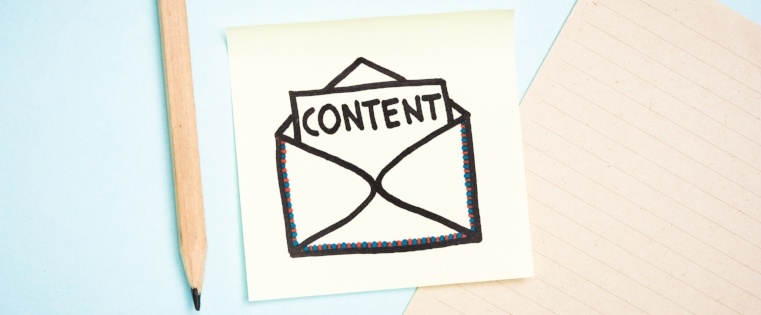 Inbound marketing preaches content creation, but you shouldn't create content without first figuring out who you're marketing to and how you will market to them. If you don't take these initial steps to ensure your content reaches the right people, your content will not be successful.
So if your content is just sitting on your website not getting too many downloads or leads, your promotion might be the problem! That being said, here are eight ways to market your ebook, whitepaper, guide or any other content offer you already have:
1) Create a PPC campaign to advertise your content offer
While PPC is a great way to promote your company and services, you can also set up a campaign to promote your content offer. This benefits your content offer because it will boost visibility and downloads while providing useful information to searchers.
For example, if I search for home remodeling, I see four ads of local companies trying to promote their services. But if I have never heard of these companies, how do I know which home remodeling company is right for me?
That's where a content offer based PPC ad comes into play! If you're advertising an ebook titled "How to Find the Best Home Remodeling Company for Your Timeline & Budget", it will stand out against the other ads and search results because it directly helps solve my problem. This means your PPC ad will probably get the click and the conversion.
Using display ads is another great way to get your content offer on relevant websites instead of Google search. With display ads you can actually choose the websites that you want your ad to appear on. This way, visitors who are browsing a popular website can find your related content offer.
2) Guest blog on popular websites with your ebook as CTA
Popular websites try to provide solutions to overarching problems that their readership is experiencing. Think of your services and your buyer persona! Where do they go to get information?
Once you nail down which websites your buyer persona is reading to get information, see if these websites offer the opportunity for industry leaders to guest blog. Some websites will require an application or an article proposal, but once you get accepted blogging for one website, it becomes much easier to get accepted on other websites.
When you write your articles, keep them educational and don't self-promote. Remember, you're trying to help the reader solve a problem with your expertise and industry knowledge. Then at the conclusion of the article, use your ebook as a next step call to action so if a reader finishes the article and wants more information, your content offer is there!
3) Use email marketing to promote the ebook
If you have prospects or clients who have already expressed interest in similar content offers, or who have identified certain problems they need help with, let them know about your new content offer!
For example, on your contact form, you could have visitors identify what they need help with. For an inbound marketing agency, you might say "What Does Your Business Want to Improve?" with options to select:
Generate more leads

Grow our web presence

Rank higher on Google
Then once you know a visitor wants to rank higher on Google, if you create an ebook around that topic, it's highly probable that this visitor is interested! Unless you have a constantly updated blog that brings visitors back to your website often, chances are the majority of your interested contacts won't revisit your website to discover a new offer.
Therefore, your best bet is to promote it via email. It can be as simple as sending out one email or as complex as adding the new content offer to a marketing automation workflow.
When sending emails, be educational and try to help a segmented list of your contacts. If you know that 20 contacts have chosen "generate more leads" on the form above, then those 20 contacts would probably benefit from an email about a lead generation ebook.
You don't want to email a specific ebook to your entire contact database because it probably doesn't relate to all your contact lists. When you don't segment emails, your engagement will be lower and your success will be diminished.
4) Connect with niche readers on social media
Look on Twitter and LinkedIn for users that have been sharing similar content to what you have created! Just by searching on Twitter for #inboundmarketing, I can see who is sharing inbound marketing blogs, guides & resources, plus I can see who is getting the biggest reach in terms of likes and retweets.
Reach out to these individuals with a simple message that encapsulates "Hey! I saw you shared [this article] and I thought you might like [this related content offer]". This way you know that the individual is probably interested in what you're writing because they've been interested in similar content before.
5) Utilize industry influencers for their thought leadership & reach
Industry influencers have two main goals; to find relevant articles to share with their fan base and to increase their reach. Therefore, you can utilize these influencers by giving them great content to share with their following and by increasing their reach through a quote or link in your content offer.
When looking to utilize the reach of industry influencers, I always suggest giving them an incentive to share your content offer. For example, ask them for a quote that you can incorporate into your content offer or link to another article they wrote.
Then, send a complimentary copy of your content offer to this industry influencer that includes a link or quote of theirs. I'd suggest telling them how much you've appreciated their expertise and that you included them in your content offer. You can either directly ask them to share your content offer or hope that because you're expanding their reach, they'll share your offer on their own!
You could also try a similar tactic to Tip #4, but remember, these industry influencers are probably bombarded with messages asking them to share content. Make yours unique & worth their while!
6) Submit to a Content Community or Online Group
Going back to Tip #2, think about your buyer persona again! If they get their information from a content community (like inbound.org) or an online group (such as a Facebook group, Nextdoor Neighborhood, Reddit, etc.), post your content offer in there.
For example, if you're a roofer in St. Louis, join your community group on NextDoor.com and offer your content there! When your neighborhood gets hit by a hailstorm, your infographic on "How to Know When to Call a Roofer for Storm Damage" can come in handy to the community's residents!
Content communities are also a great resource for getting feedback, starting discussion & sharing your passion for your services with others.
7) Find other linking opportunities
Using tools like AHREFs, you can see other websites who have linked to content like yours. Reach out to them with your content offer link and see if they want to include a link to your resource! I find that this is most helpful when you can find a broken link that your new link can replace. Webmasters generally appreciate when someone lets them know of a problem with their website links, and if you can provide a link to replace the broken one, it might get placed!
Alternatively, use a tool like BuzzSumo and Mention.net to find mentions of your company online! You'll be able to see who has mentioned you or your content offer and determine whether they have linked back to you or not. If they haven't included your link, reach out to that website and explain it might provide their readers a better experience if they could find the article that is being mentioned.
If you're looking for more backlink opportunities, I highly recommend Backlinko's "17 Powerful (Yet Untapped) Backlink Sources" to find other places you could get a link from!
8) Repurpose your content into different formats
If you have a semi-popular ebook, try taking its main points and creating a slideshare, infographic or quiz on it! By having multiple formats of your content, you can reach a greater audience.
An infographic is great to share on social networks, especially Pinterest, because of its visual nature. You can even cut out statistics or diagrams from the infographic to share on social media as well!
Further, a slideshare is a great resource for an interested party to show to their decision maker. For example, if a facility manager wants to do an office redesign, but isn't sure how to bring it up to the CEO, your slideshare "5 Reasons Your Office Is Desperately In Need of a Redesign" can help him out!
Next Steps
Content that just sits on your website can't properly do its job and bring in leads. But worry not, by using these promotion tips you'll see a little bit of extra effort can really take a content offer from zero to hero.
If you're interested in learning about more ways you can tweak your website & content offers to bring more leads to your business, check out the FREE ebook "Turn Your Website Into A Lead Generation Machine":