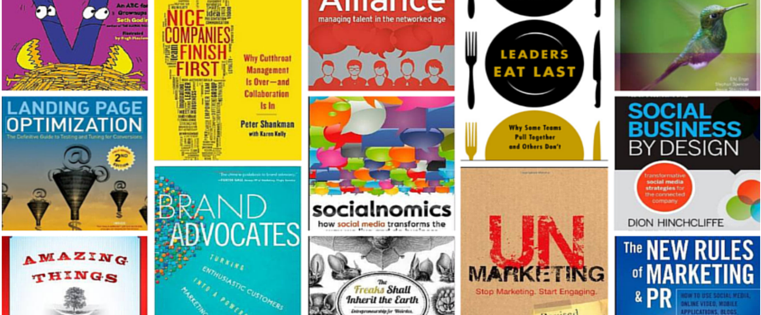 As fun as it is to read books like Gone Girl while posted up in a lounge chair on a beach, settling down with a business-related book might be a better bet for your career growth.
According to the California Library Association, students who participate in summer learning experience an 84% increase in engagement the following school year. If it works for kids, why wouldn't it work for grownups, too?
To help you get your summer learning on without spending a fortune on books, we've decided to run a giveaway. From today through June, HubSpot is giving away free copies of a ton of different business books from the best minds in the industry. Some of the books included are:
Leaders Eat Last, by Simon Sinek
Socialnomics, by Erik Qualman
The Freaks Shall Inherit The Earth: Entrepreneurship for Weirdos, Misfits, and World Dominators, by Chris Brogan
Agile Selling: Get Up to Speed Quickly in Today's Ever-Changing Sales World, by Jill Konrath
Nice Companies Finish First: Why Cutthroat Management Is Over--and Collaboration Is In, by Peter Shankman
The Alliance: Managing Talent in the Networked Age, by Reid Hoffman
Ten Types of Innovation, by Larry Keeley, Helen Walters, Ryan Pikkel, and Brian Quinn
V for Vulnerable, by Seth Godin
Disciplined Entrepreneurship: 24 Steps to a Successful Startup, by Bill Aulet
New Rules of Marketing, by David Meerman Scott
Think Like Zuck, by Ekaterina Walter
A/B Testing, by Dan Siroker
Unmarketing, by Scott Stratten
The Power of Unpopular, by Erika Napoletano
and more!
Sound like something right up your alley?
Just submit your email here and you'll be eligible to win one of the books. Be sure to share the contest with your friends and check back every week for more opportunities to win.
Happy reading!