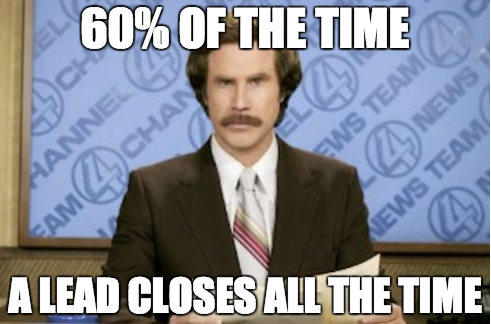 Have you heard the statistic that the typical B2B buyer goes through about 60 percent of the decision making process before speaking to a salesperson?
Most inbound marketers will look at that statistic and say, "Work with me. I can help you with 60 percent of the buying process." But what about the other 40 percent?
A decision to purchase, join, enroll, etc. requires, by definition, that a prospect completes 100 percent of the buying process.
The truth is, if you don't aim to improve the entire process for customer acquisition, you are leaving money, value, and your own reputation as a marketer on the table.