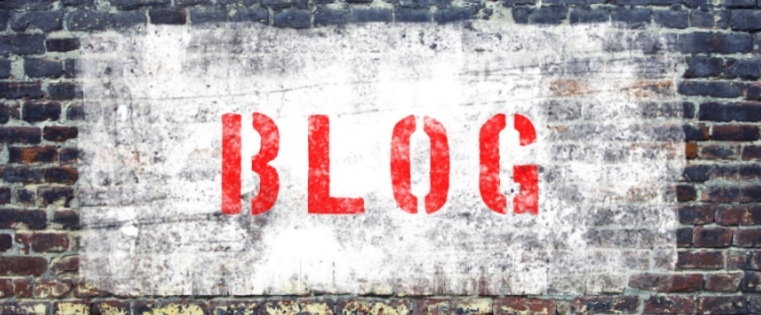 Guest blogging is a wonderful and mutually beneficial relationship between writer and publication.
It's great for the writer, of course, who might be looking to get her name out there as a thought leader and industry expert while also helping grow her own readership.
At the same time, it's great for the folks at media outlets. It's a good look for them to publish a diversity of voices and opinions on their site -- not to mention more articles means more indexed pages, which can be a boon for a site's SEO.
Most media outlets allow people to submit authentic, original articles on topics that are relevant to their readership. But each one has different requirements and submission instructions. While some require you to submit full articles, others accept topic pitches and are willing to work with you on an outline. Some will get back to you in a few days if they like your post, while for others, it could be a good few weeks if at all.
When you're trying to submit a guest post, it can be confusing to sort through all these different requirements. That's why we've scoured the websites of top media outlets for their submission guidelines and instructions. From HBR.org to The New York Times to Business Insider and more, check out the list below of top media outlets and their guest blogging guidelines.
Before you submit anything, remember to spend time reading through the site to get a good idea of the topics and formats they like to publish. (For more tips, read about the 12 essential elements of a guest blog post.)
Guest Blogging Instructions & Guidelines for 11 Top Media Outlets
1) Entrepreneur.com
Entrepreneur.com is geared toward business owners who are starting and/or growing their own businesses. Their writers cover "actionable information and practical inspiration for business owners."
To Contribute:
Here's their "Become an Entrepreneur Contributor" page.
Do you create video content? If so, they also offer the opportunity to apply to become a part of their growing video network. Read more about that here.
2) HBR.org
HBR.org is Harvard Business Review's online publication, which covers a wide range of topics including strategy, leadership, organizational change, negotiations, operations, innovation, decision making, marketing, finance, work-life balance, and managing teams.
The content is original and sometimes even disruptive -- if it's about a well-worn topic, they'll be looking for a unique argument or insight. ""HBR readers are smart and skeptical and busy," they write. "If you don't capture their interest right away, they will move on to something else."
They publish articles written by subject matter experts. Ideas and arguements should be backed up by evidence, whether it's in the form of supporting research, relevant examples, or interesting data.
To Contribute:
Here's their "Guidelines for Contributors" page.
3) The New York Times' Op-Ed Section
The folks over at The New York Times allow submissions to their Op-Ed section only. What does that cover? Op-Ed and Sunday Review Editor Trish Hall explains: "Anything can be an Op-Ed. We're not only interested in policy, politics or government. We're interested in everything, if it's opinionated and we believe our readers will find it worth reading."
In particular, Hall says they're partiucularly interested in publishing points of view different from those expressed in Times editorials, which tend to be pretty liberal. They're interested in presenting the points of view that are to the left or right of those positions.
To Contribute:
Here's their "How to Submit an Op-Ed Article" page.
The Op-Ed Page
620 Eighth Avenue
New York, NY 10018
4) Inc.com
Inc.com is an online publication that publishes articles with advice, tools, and services to help small businesses grow. You'll find their contribution guidelines are fairly short.
To Contribute:
Here's their "Contact Us" page.
We recommend keeping your email pitch as simple and straightforward as possible.
5) Business Insider
Business Insider is an American business, celebrity, and technology news website. Most of their contributors are experts on one or more of the wide range of topics they cover. Contributors include professors, investors, venture capitalists, entrepreneurs, executives, attorneys, consultants, authors, professional service providers, journalists, technologists, and engineers.
To Contribute:
Here's their "How to contribute to Business Insider" page.
6) Fast Company
Fast Company is an online business publication that covers topics in technology, business, and design. They publish leadership-related topics like productivity, creativity, career development, culture, strategy, and innovation.
What type of articles do they like? Ones that "introduce new ideas and advance conversation around topics and trends that engage our readers -- think op-ed rather than marketing," they write. "We appreciate lively, polished writing that balances research or news with fun and memorable anecdotes or examples that help illustrate your point of view."
To get a better idea of the types of pieces Fast Company likes to publish, read their post, "How To Write Thought-Leadership Pieces That Get Published And Don't Make Editors Want To Die."
To Contribute:
Here's their Guidelines for Submission page.
7) Mashable
Mashable is a social networking and web news blog. While they do write a lot about technology, it's not their core focus -- so they're not necessarily interested in online tools, software, and similar topics.
To get a better idea of what the folks at Mashable are looking to publish, read their posts "12 Tips for Getting Your Startup Featured on Mashable" and "12 Things Not to Do When Pitching a Story to Mashable."
To Contribute:
Here's their "Submit News" page.
Want them to write about your startup or business? You can also submit to their Startup Review series by sending an email to news@mashable.com.
8) Forbes' Opinion Section
Forbes publishes content on business and financial news, covering topics like business, technology, stock markets, personal finance, and lifestyle. They allow guest contributions to their opinion section on any topic related to public policy, politics, arts, and culture.
To Contribute:
Here's their "Submitting an Article to Forbes Opinion" page.
Want to become a regular contributor to Forbes?
9) TechCrunch
TechCrunch is an online publication that covers the current and future state of technology, entrepreneurialism, and investment. Any of these topics are great for guest submissions -- they say they're "always willing to give every good piece a read, so no matter the topic, keep the words coming."
If you're looking for ideas, they explore a different, specific theme each month -- everything from health and religion to robotics and education. Here's the full list by month.
To Contribute:
Here's their "Got a Tip?" page.
Want to become a regular contributor to TechCrunch?
10) Moz
The Moz blog publishes content from the SEO and online marketing industry's "top wizards, doctors, and other experts." They look for content with in-depth and actionable information.
What's a good fit? "Actionable, detailed content with references tends to do the best on YouMoz, and case studies or examples are particularly popular," they write. "Think about the readers of this post, and try to make it so this is something that the reader could take to their boss and say, 'Let's give this a try. Here's a post where this person tried it, they got good results, and they explain how to implement it.'"
For a much more detailed description of what they're looking for, read their "How to Guest Blog for Moz" post.
To Contribute:
Here's their "YouMoz Guidelines" page.
11) Medium
Unlike the first ten media outlets in this post, Medium is a blogging platform where anyone can create an account and publish a blog post without having to submit it for approval. It was created so people could publish their thoughts, tips, and learnings and then share them with a built-in audience.
Through a combination of algorithmic and editorial curation, posts on Medium get spread around based on interest and engagement. You can learn more about posting on Medium here.
To Contribute:
Want to contribute to HubSpot's blog? Check out our Guest Blogging Guidelines.