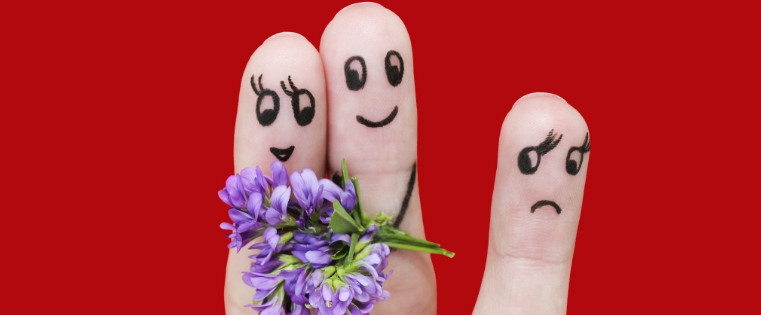 Whoever said "love hurts*" was on to something. While most think this Saturday is all about cozying up to that special someone, the romantically miffed are a pretty vocal crowd that, thanks to social media, can drown out a lot of the lovey-dovey-warm-and-fuzzies.
With that in mind, Talkwalker, a social data intelligence company, pulled some data on two popular holidays -- Anti-Valentine's Day and Single Awareness (or Appreciation) Day -- for those not interested in celebrating February 14th staring longingly into their beloved's eyes. Whether you're in love, in like, or #foreveralone, this data should give any Anti-Valentiners what they need to forget about Cupid this Valentine's Day.
(*It was Nazareth.)
A Data-Backed Guide to Hating Valentine's Day
Step 1: Pick which Non-Valentine's holiday you want to celebrate.
If you don't want to celebrate Valentine's Day, there are two other popular holidays to choose from: Anti-Valentine's Day and Single Awareness Day. Whether we're talking about Anti-Valentine's Day or Single Awareness Day, it seems that women are most concerned about it and actively write about it on the web: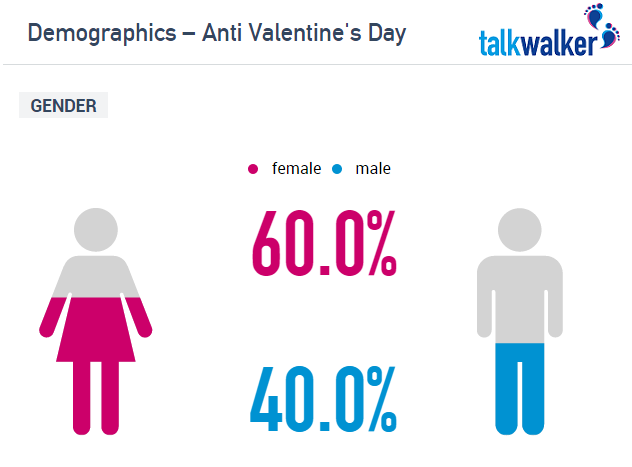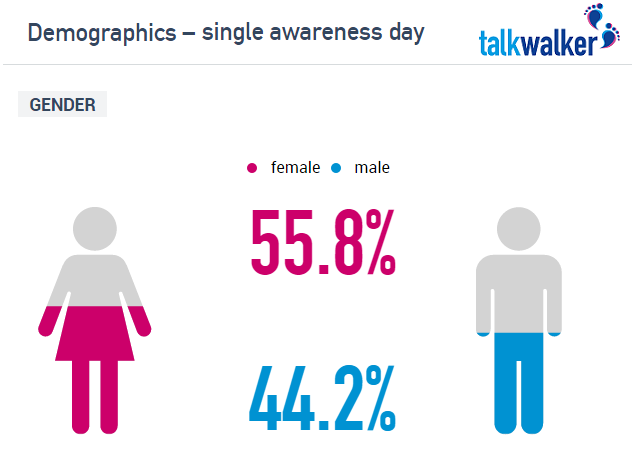 Another interesting fact about the people celebrating Single Awareness Day (S.A.D.)? They're not all that sad. While the name of the event might make you think of a day where people gather to sob together, Talkwalker's share of sentiment shows that only 10% will be bummed out, while the rest is either happy about the situation or not feeling any particular joy or sadness.
Step 2: Select your hashtag of choice to follow and interact with.
Whether you're a V-day-hater or just need a mental break from all the in-love couples, hop on and follow these hashtags, which were identified as the most popular:
#AntiValentinesDay

#foreveralone

#singlelife
Step 3: Use the right lingo.
If you want to fit in immediately with the Anti-Valentine's Day crowd, mirror their language. Here are the emotions you're most likely to see reflected in those conversations: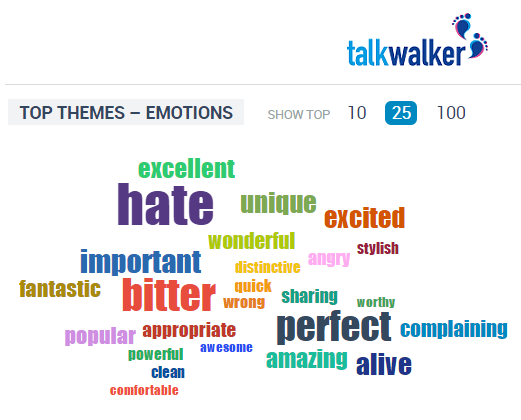 Step 4: Troll your ex.
Huffington Post's article on "10 Anti-Valentine's Day Cards That Are Perfect For Your Ex" has had some serious social engagement. Join in on the fun and send your ex a passive aggressive card.

Step 5: Realize February 14th isn't that big a deal and the people celebrating Anti-Valentine's and S.A.D. are having a pretty good time with it.
Check out the reach and engagement on these posts, for example:




How are you celebrating February 14th, if at all? Share your plans in the comments. Keep it PG.