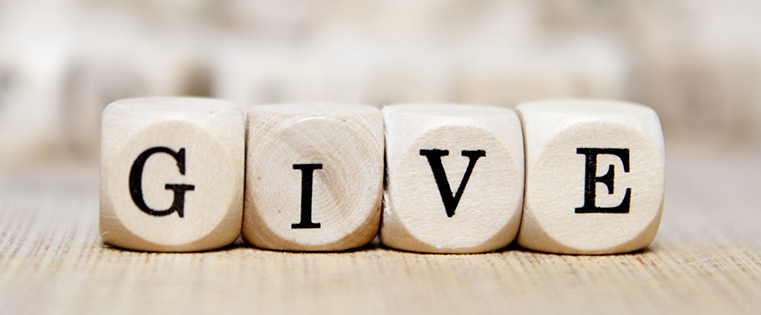 Giving Tuesday is right around the corner and everyone is looking for an edge to help them raise more money on December 1st. The effort will be worth it as Giving Tuesday will likely continue its tremendous growth.
Since its inception in 2012, there has been a 470 percent increase in online donations on the Tuesday after Thanksgiving. Last year, Giving Tuesday raised a whopping $47.5 million.
Your success on December 1st will be greatly impacted by three key factors:
Timing: Developing a communications plan that starts well before December 1st and continues for a few days afterward.
Support: Giving stakeholders the resources and tools they need to raise money on your behalf.
Partnerships: Targeting companies that can dramatically increase your access to awareness, individuals and money.
How you can you excel in all three of these and have your best Giving Tuesday ever.
Start Dripping Now
I have a saying: Persuasion is incremental.
This means that it takes time to get people to act. When applied to Giving Tuesday, this means that if you wait until December 1st to ask people for money, they probably won't donate because they're not psychologically ready. You need to prepare them to give.
The first step is to pull at people's heartstrings. Sure, educating donors is important. But the key to triggering a donation is to engage people's emotions. You can use all the facts, figures and statistics you want, but unless you make an emotional connection with people you're selling your efforts short.
The second step is to pick the right channels of communication and to plan your attack.
Create a communications calendar that includes your blog, email newsletter and social networks.
Depending on the channel, create a weekly or daily drip of content. Mix it up with blog posts, Facebook images, podcasts, Tweets, email copy, photos, videos, infographics, etc.
As you get closer to December 1st, intensify your efforts across all channels.
Remember, people need to be reminded more than they need to be informed. Don't overdo the amount of content you share with them. Just give them a nudge with each communication.
On December 2nd reverse the drip. Go heavy on Giving Tuesday related communications - especially thank yous - for a couple days. Then taper your communications and switch to your next goal, which should be year-end giving.
Turn Supporters Into Fundraisers
Peer-to-peer (P2P) fundraising is the hot term in nonprofit fundraising right now—and rightfully so. P2P is all about empowering individual supporters to raise money from their network of friends, family and colleagues on behalf of your nonprofit.
The challenge for nonprofits is to provide the right guidance and tools for supporters to launch their own fundraising efforts. For donations, this may mean encouraging supporters to raise money on your behalf using a social fundraising site like GoFundMe or Network for Good.
Yet another P2P opportunity around Giving Tuesday is to help supporters sell something that benefits your organization. For example, with the t-shirt fundraising site Booster, supporters can design and sell a t-shirt to support a cause.
Moved by the destruction from the floods in South Carolina last month, Rhett Reeves started a Booster that featured a tee with an outline of the state of South Carolina and one word: Home.
To date, Rhett has sold 6,600 shirts and raised nearly $105,000 for the American Red Cross in South Carolina. Best of all, Rhett has potentially turned on a whole new group of supporters to the work of ARC.
The key to P2P fundraising success is giving supporters the tools they need to succeed. You don't have to reinvent the wheel. Use existing platforms like GoFundMe, Network for Good and Booster to turn a donor's social network into a new network of donors for your nonprofit.
Identify Companies That Can Evangelize For You
A major criticism of Giving Tuesday is that it doesn't bring in enough "new money." Instead of bringing in new gifts, nonprofits are collecting money from existing donors that they probably would have gotten anyway.
If true, that's a terrible waste of a giving day.
To make a bigger pie, you'll have to add in a few new ingredients. Reach first for companies because they'll be an excellent source for new Giving Tuesday donors.
But to recruit these donors from businesses, nonprofits need to stop doing one thing and start doing another. First, nonprofits have to stop fighting for the scraps from the company foundation – the tiniest slice of the philanthropic pie. Second, they need to start tapping the power of two groups that businesses have unequaled access to: consumers and employees.
Charles Best, founder of Donorschoose.org, has said: "The key to cause marketing [i.e. win-win partnerships] is the brand enabling the consumer to be a philanthropist." The transformational dollars you need to achieve your mission isn't in the company checkbook. It's in the people that businesses can give you access.
To raise money from customers and employees on Giving Tuesday, try these two strategies.
Corporate Matching
Matching gifts are free company money that "matches" an employee donation to a qualified nonprofit. As the name suggests, matching gifts double a donation, but guidelines vary depending on the company. Nonprofits don't take advantage of matching gifts as much as they should. For every donation you receive on Giving Tuesday, you should ask donors one simple question: Who do you work for?
Checkout Programs
Checkout programs (e.g. charity pinups, register programs, donation boxes, percentage of sales) are the most lucrative business fundraisers because they target customers instead of the company checkbook. Start by asking local retailers, restaurants, convenience stores and other B2C businesses to host checkout fundraisers the week of Giving Tuesday. These programs are easy to execute and can dramatically increase how much you raise on Giving Tuesday.
Regardless of how you plan to promote Giving Tuesday, start reaching out to existing and potential donors now. Remember, December 1st kicks off a critical month of year-end giving. Giving Tuesday isn't a sprint. It's a month-long marathon. Don't stop until you cross the finish line in 2016.