Roses are red, violets are blue, Valentine's Day is coming ... and you didn't think this one through.
With everyone's favorite "Hallmark holiday" right around the corner, we had a hunch that some of you might have forgotten to pick up something special for that special someone.
So rather than defaulting to a box of chocolates, we've come up with a list of creative, useful gifts that are sure to impress. Now, we'll be the first to admit that some of them are kind of nerdy ... but aren't we all a little nerdy, after all?
We've accounted for all types of budgets by listing the gifts in ascending order by price. All the following items might not ship in time for the big day, but you can still use the following list as inspiration for a last-minute in-person shopping trip.
20 Nerdy Valentine's Day Gifts for That Special Someone
Price: $9.99
Give the gift of organization this Valentine's Day with these adorable little "cord huggers." They cling onto wires to make it easy to sort through that tangled mess behind monitor or under your desk.
Price: $12.00
This festive headphone splitter allows you to plug your headphones into one of the dual aux inputs, leaving the other open for a friend or special someone. The best part? It comes on a handy keychain so you can bring it with you everywhere.
Price: $12.00 or 5/$40.00
Is this the cutest thing you've ever seen, or is this the cutest thing you've ever seen? Seriously. We all know the tangled headphone situation all too well, and these conversation-heart-inspired cord tacos solve for just that.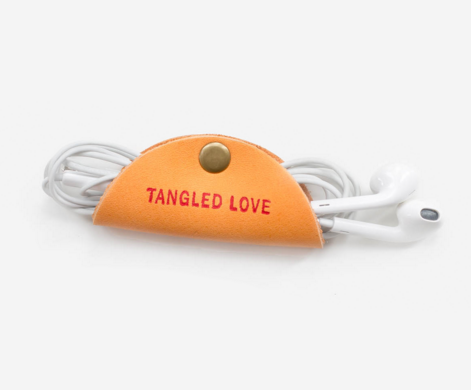 Price: $12.50
For the pun-lover, I present to you: seed money. Cleverly disguised as change, these coins are minted from handmade paper embedded with seeds. Plant them, water them, and watch your investment grow. (Get it?)
Price: $13.00
The fear that accompanies a depleted phone battery is no walk in the park. Make sure your special someone never has to experience this misfortune by gifting them this handy backup battery.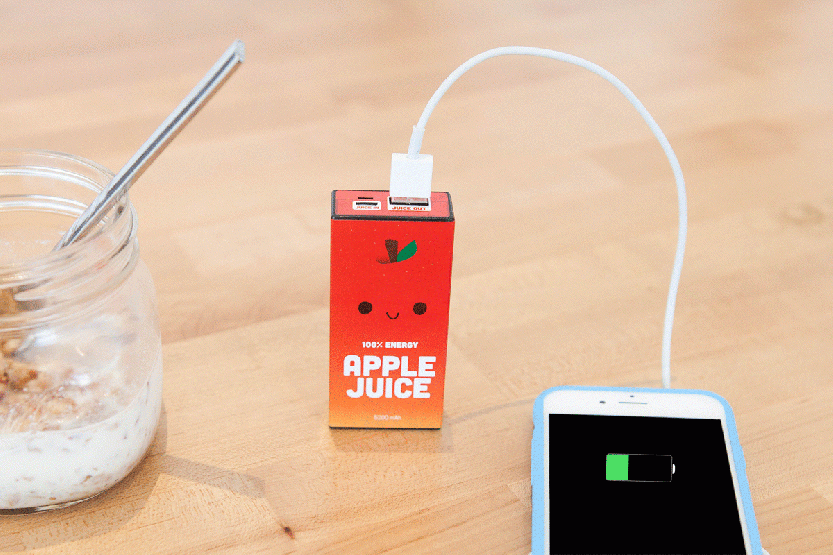 Price: $13.99
Flowers are great, but why not opt for the gift that keeps on giving? Long after the petals on that overpriced bouquet of roses have shriveled up, this unique air plant will still be thriving. Plus, it comes in a festive package with a personalized message of up to 100 words.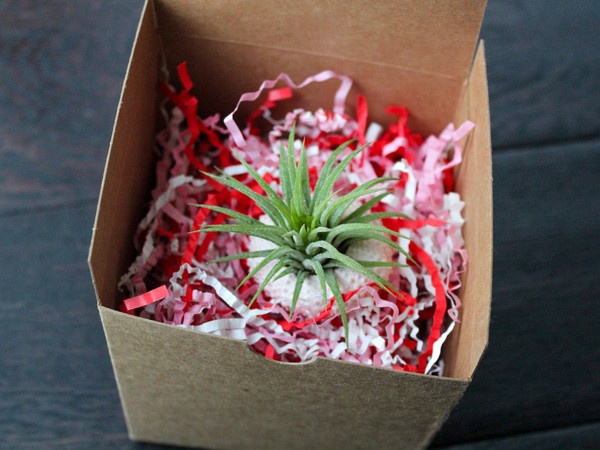 Price: $15.00
Serving as the perfect blend of raw honey from independent beekeepers in the Hudson Valley and specially selected chili peppers, this sweet and spicy treat is sure to delight your valentine.
Price: $17.00
Enhance the flavor of your favorite soup or stew with this chili-shaped herb infuser. This reusable pepper holds all of your herbs together so that you don't have to worry about having a pesky piece of green stuff between your teeth.
Price: $18.00
Now, I'm a dog person ... but I work closely enough with a few hardcore cat ladies to know that in order to win them over, you've got to win over their cat first. And these catnip chocolate-covered strawberries are sure to do the trick.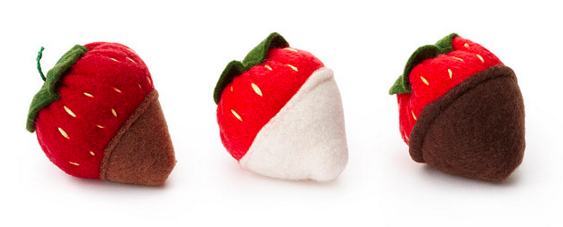 Price: $19.95
Help your valentine keep their camera close to heart with this unique camera strap. Embroidered with a healthy heart rate design, this strap will remind your valentine just how much you care.
Price: $24.99
Step 1: Buy cookie jar. Step 2: Bake cookies. Step 3: Place cookies in the cookie jar. That's it.

Price: $29.99
This beanie will keep your head warm while keeping your ears happy. Thanks to the built-in microphone, your special someone can talk hands free for up to six hours. Pretty cool, right?
Price: $34.00
Nothing says I love you quite like faux fish for your feet. In all seriousness, this is the perfect gift for the sushi-lover in your life. And it's guaranteed to make them feel all warm and fuzzy ... at least from the ankle down.
Price: $40.00
This awesome wireless speaker proves that there's more than one way to gift diamonds on Valentine's Day. Perfect for the office or the great outdoors, this gadget allows you to bring your favorite tunes wherever you find yourself.
Price: $41.50
Cufflinks have always been an elegant and stylish gift for any occasion ... but these ones are just plain awesome. The folks at Love & Robots combine a passion for design with innovate 3D printing to make it easy for you to customize a totally unique gift for that special someone.

Price: $50.00
These iconic sneakers make the perfect gift for both men and women. Not only are they comfortable and durable, but the festive pop of color will add a little somethin' somethin' to any outfit.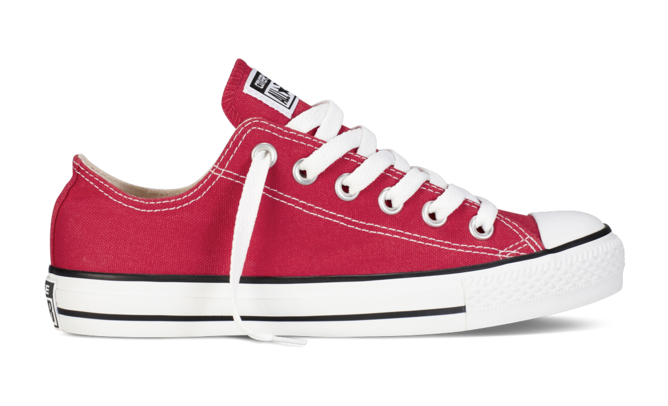 Price: $60.00
Show your valentine how much you care by keeping them hydrated ... in a cool way. This Bluetooth water bottle from Hidrate Spark pairs with an app on your phone to track your water intake. The bottle will glow to remind you to drink more in order to hit your goal.
Price: $69.99
Give the gift of nostalgia with this instant color film camera. Simply point, shoot, and shake it like a Polaroid picture to preserve memories with your special someone.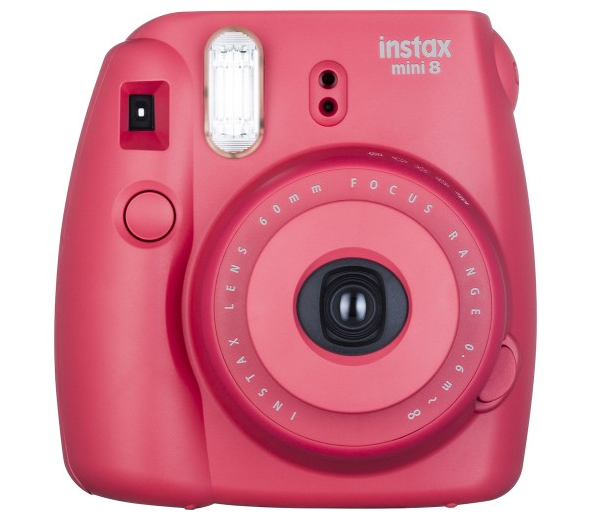 Price: $195.00
Believe it or not, this fancy ring doubles as a really cool piece of technology. Integrated with over 80 apps on iOS and Android, users can set custom color and vibration patterns via the corresponding app to receive notifications through the ring.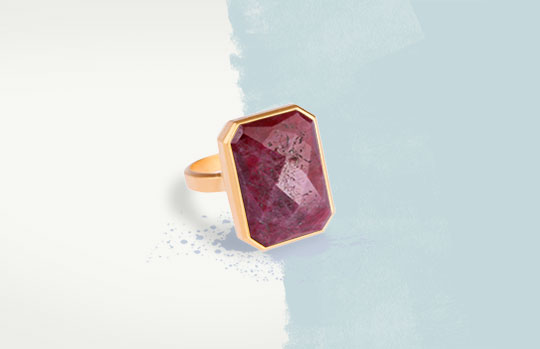 Price: $250.00
There's a lot to love about this keyboard, even if it is on the pricey side. What makes it so special? Well, the folks at Orée will hand lacquer the corresponding keys for you and your special someone's initials and engrave a love inspired poem of your choice on the backside of the keyboard. How romantic.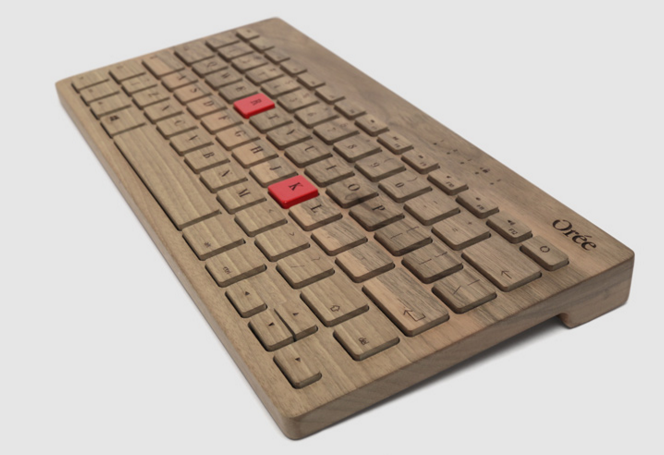 What gift idea is your favorite? Share you thoughts in the comments section below.