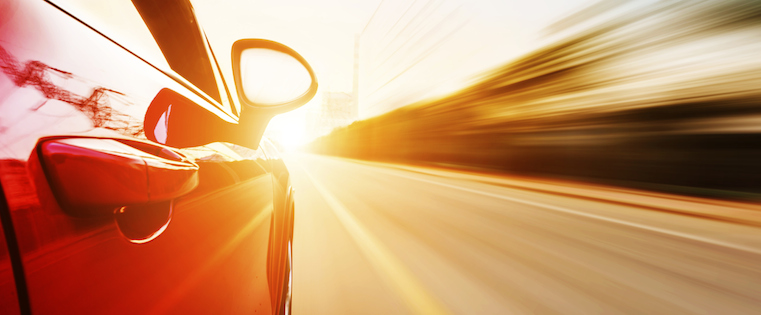 This post originally appeared on the Sales section of Inbound Hub. To read more content like this, subscribe to Sales.
Before you sell your thousandth customer, your hundredth customer, or even your tenth customer, you have to sell that crucial first customer. For a new startup with no case studies or testimonials at its disposal, this can be a daunting task.
But eventually, one client signs on, and then another, and another. With a bit of luck, the lead flood gates open and you're now tasked with scaling the sales process that got you this far. And this can be even harder than figuring out the first few months.
Mark Roberge can attest to the obstacles that crop up on this journey because he's experienced them firsthand. As one of HubSpot's earliest employees, Roberge scaled the sales team from one employee to 450, and increased revenue by 6000%. Along the way, he had to figure out the company's sales hiring and training process, define the sales methodology, establish and continuously adjust the compensation plan, and fine tune prospecting, qualification, and closing procedures. Though it wasn't easy, Roberge's leadership as the SVP of sales and services helped the company cross the $100 million mark in just a few years.
Without a playbook, Roberge largely formulated his own. Now in his new book The Sales Acceleration Formula, he shares the practices he used to build a sales organization from scratch. Here are 15 tips from the book that can help sales leaders ramp revenue in a hurry.
On Hiring:
1) "Closing that next big customer in order to make the quarter wins the battle. Finding a top salesperson, one who will bring in hundreds of big customers for years to come, helps win the war." (Tweet This Quote)
2) "Great salespeople never need to apply for a job. Finding great salespeople requires a passive recruiting strategy." (Tweet This Quote)
On Training:
3) "Heavy reliance on ride-alongs during the training process jeopardizes a new hire's ability to shine using unique strengths." (Tweet This Quote)
4) "A ride-along sales training strategy is neither scalable nor predictable." (Tweet This Quote)
5) "The best-trained salespeople have experienced the day-to-day job of their potential customers." (Tweet This Quote)
On Skills and Processes:
6) "Salespeople should take some time normally spent prospecting and reallocate it to social media participation. The rewards are greater." (Tweet This Quote)
7) "A modern demand generation strategy means less focus on interruptive outbound marketing and more focus on inbound marketing." (Tweet This Quote)
8) "Focus your content on long-tail topics. They are less competitive and more likely to attract your target buyer." (Tweet This Quote)
9) "Prioritize prospecting by engagement, not call cadence or alphabetical order." (Tweet This Quote)
10) "Historically, sales technology has been built for the sales leader, not the salesperson. Strive to adopt sales technology that enables better buying for customers and faster selling for salespeople." (Tweet This Quote)
On Management and Leadership:
11) "I never understood why tenure was such a factor for promotion in so many sales organizations. Sales is such a measurable, meritocratic function that I simply left tenure out." (Tweet This Quote)
12) "Focus on leadership skills, rather than general sales management skills, when developing future managers internally." (Tweet This Quote)
13) "Evaluate a sales compensation design through the lens of three factors: Simple. Aligned. Immediate." (Tweet This Quote)
14) "Great teams have a core philosophy of continual improvement." (Tweet This Quote)
15) "Challenge the norm as you scale sales." (Tweet This Quote)