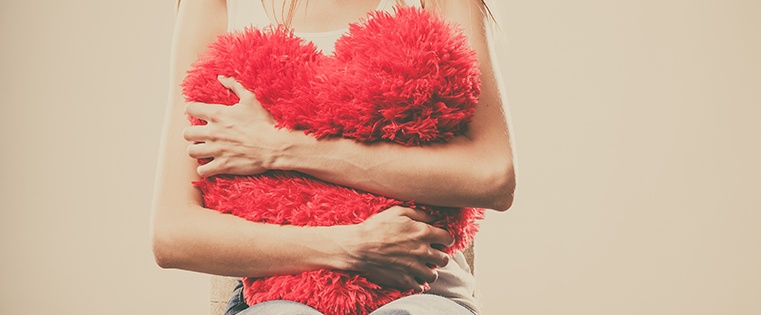 Nostalgia marketing is the advertising equivalent of comfort food.
In a time when most marketing focuses heavily on the future, it transports us back to a simpler place where our current problems don't matter and the hustle and bustle of modernity just melts away. Instead of anticipating the next great thing, nostalgia marketing urges us to focus on the things we already know are great.
We know at a gut level that nostalgia gives our lives a feeling of meaning and continuity, but you may be surprised to learn it can also make us looser with our wallets. A study published in the Journal of Consumer Research found that nostalgic feelings made participants more willing to spend money on consumer goods and services.
It would appear that advertisers are catching on. Nostalgic ads have been popping up left and right -- with millennials as their main target.
"Millennials are coming of age in an age of economic turmoil -- a difficult job market," Cassandra McIntosh, a senior insights analyst at Exponential, told Digiday. "Therefore, they end up romanticizing simpler times much more -- even those times they weren't around for."
We selected 12 examples of recent advertisements that use nostalgia marketing for your inspiration. Watch them and see if you get the telltale bittersweet pangs associated with nostalgic feelings.
12 Examples of Nostalgic Ads
1) Spotify
This year, music-streaming service Spotify unveiled a new spokesperson -- er, spokes-dragon -- in a 30-second ad produced by Wieden + Kennedy New York.
Falkor and his boy companion Atreyu (now a heavily bearded 44-year-old man) are both characters from the beloved 1984 fantasy film The NeverEnding Story. W+K even got the original actors to reprise their roles (Noah Hathaway as Atreyu and Alan Oppenheimer as the voice of Falkor).
The pair appear just as the film left them over 20 years ago: gliding through the clouds while the movie's dramatic theme song plays in the background. "I can't believe people still listen to this song!" Atreyu exclaims. His dragon agrees, they share a laugh, and the two speed off into a grainy, '80s quality CG sky.
2) Freia
The tagline of Freia, a Norweigan chocolate company, is "Et lite stykke Norge" (A little piece of Norway). This spot for the company produced by SMFB Oslo fully encapsulates the sentiment in a simple, joyful way.
The plot follows a Norweigan expat in New York navigating a hectic life as a fashion stylist. When he returns home to his apartment one evening, he finds a half-eaten bar of Freia chocolate in his otherwise empty fridge. After just one bite, he's inspired to hop on a plane back to Norway to visit his father and soak up the majestic landscape of his homeland. The ad ends with the stylist discovering a modest hair salon for sale in what is presumably his hometown.
The message is clear: A taste of Freia chocolate is inherently connected to Norway, no matter where in the world you may be.
3) Adobe
Bob Ross -- the beloved '80s painting guru who passed away in 1995 -- experienced an unexpected resurgence in popularity in 2016. After Netflix added his classic TV show, The Joy of Painting, to its streaming lineup, Ross became a trending topic on Instagram. Adobe took notice, and decided to pay homage to the late painter in a series of tutorial videos promoting their new Adobe Photoshop Sketch for the iPad Pro.
Authenticity was central to this nostalgic campaign. Adobe and agency Lekker Media collaborated with Bob Ross Inc. to make sure every detail was accurate, right down to the brand of clothing Ross wore on his show. Children's book illustrator Chad Cameron, who plays Ross in the series, channels the artist's relaxed, unpretentious demeanor perfectly.
"Bob's wish was to inspire as many people as possible to be creative and to share it with others," Joan Kowalski, media director at Bob Ross Inc., told Adweek. "Adobe's 'Joy of Sketching' series reminds us that a company as big as Adobe shares in that hope."
4) Dannon
Although it originally aired from 1987-1995, Full House has become a nostalgic childhood symbol to multiple generations thanks to syndication. But before Netflix revived the show with a 2016 reboot, Dannon reunited a few of the show's stars in an ad for Oikos, the company's line of Greek yogurts.
John Stamos is joined by his former cast members Bob Saget and Dave Coulier in this Y&R Vinizius-produced spot. The trio doesn't explicitly reprise their Full House roles, but the dynamic is undeniably reminiscent of their days on the sitcom.
5) Sunny Delight
If you were a kid growing up in the '90s, you were probably familiar with commercials for SunnyD. The premise was always the same: a group of energetic pre-teens would return home after a day of rollerblading to find that mom had cleverly stocked the fridge with gallons of SunnyD orange juice. A round of high-fives would inevitably follow, all while mom looked on adoringly.
When agency Grenadier was tasked with creating a new campaign for SunnyD, the creative team looked no further than those iconic '90s ads for inspiration. Part self-parody, part '90s nostalgia trip, the 2015 spot features the same cast of neon-clad SunnyD kids -- except now, they're in their 30s. And mom isn't too enthusiastic that they're still hanging around guzzling SunnyD.
6) Tesco
Nothing screams nostalgia like old home movies. In this extended holiday ad from British grocery chain Tesco, we watch a family grow and age over the years through the lens of their Christmas home videos. Set to a poignant theme, the ad is intended to stir up fond holiday memories for viewers.
"We wanted to show what a real Christmas is all about -- not a perfect, airbrushed one -- but the ones we recognize from our own lives," David Wood, Tesco's U.K. marketing director, told Adweek. The ad was produced by Wieden + Kennedy, London.
7) Microsoft
Although Microsoft's Internet Explorer is no more, this 2013 spot for the web browser earned viral recognition and a Webby Award nomination.
"You might not remember us," the ad's narrator begins, "but we met in the '90s." The commercial goes on to highlight all things '90s -- fanny packs, Tamagotchi, bowl haircuts -- even the Oregon Trail PC game makes an appearance.
Column Five Media, the creative agency behind the ad, set out to create a nostalgia-driven viral ad that would reintroduce Internet Explorer to '90s kids. "The idea of a brand like Internet Explorer being forward-thinking enough to make such a story-focused, Gen Y-centered commercial was pretty newsworthy," the agency wrote in a behind-the-scenes blog post. "Focusing that story on '90s nostalgia, which we knew was popular with Gen Y and not yet fully realized in video form, is what made [the ad] shareworthy."
8) Chili's
Chili's ads are usually characterized by close-up shots of glistening hamburgers, sizzling bacon, and french fries still glowing with fryer oil. So this 2016 ad produced by Boston-based agency Hill Holliday was a departure from the casual dining chain's typical go-to formula.
The commercial depicts the Chili's origin story through a series of retro vignettes. We see the laid-back founders playing ring toss, lounging on the hood of their car, and -- of course -- flipping classic Chili's burgers in their first restaurant. The ad taps into traditional Americana -- a form of nostalgia for small town American life, middle class values, and neighborhood restaurants where everyone knows your name.
9) Apple
Apple regularly features celebrities in their advertising, but they made a notably nostalgic casting decision for this 2016 iPhone 6s spot. Everyone's favorite sweet-toothed Muppet, Cookie Monster, might have recently switched to a more balanced diet, but he appears whipping up a batch of his favorite chocolate chip cookies in this ad.
TBWA/Media Arts Lab is the agency behind the ad, and they even released a series of "bloopers" featuring the beloved childhood character.
10) Target
The nostalgic force is strong in this Target video promoting Star Wars: The Force Awakens merchandise. As part of a larger campaign to encourage fans to share their Star Wars memories online, Deutsch LA produced this two-minute compilation of Star Wars fans' home movies.
In the video, young fans dressed as little Princess Leias, Luke Skywalkers, and Han Solos brandish lightsabers and give their best Chewbacca impressions, all while the classic Star Wars theme plays in the background. The result is an endearing campaign that's sure to resonate with longtime fans and new converts alike.
11) Bacardi
For their 150th anniversary back in 2012, Bacardi released a series of print and television ads showcasing the brand's party-starting heritage. The trip down memory lane was intended to give the company a shot of authenticity, reminding consumers that Bacardi has stood the test of time.
The goal according to Leo Premutico, co-founder of WPP agency Johannes Leonardo, the agency behind the ad, was "to depict a moment in time that lives in history" and offer "an eye to what's next, an exciting future."
12) McDonald's
When McDonald's removed antibiotics and artificial preservatives from their chicken this year, they wanted an ad campaign that not only informed consumers about these changes, but also tapped into nostalgia surrounding their famous nuggets.
"There's an undeniable level of nostalgia tied to the McDonald's brand and its food," Britt Nolan, Leo Burnett USA's chief creative officer, told Adweek. "We set out to capture that relationship in a sincere, simple way that today's parents can relate to and feel good about sharing with their own kids."
Have you seen any ads lately that use nostalgia marketing? Tell us in the comments.