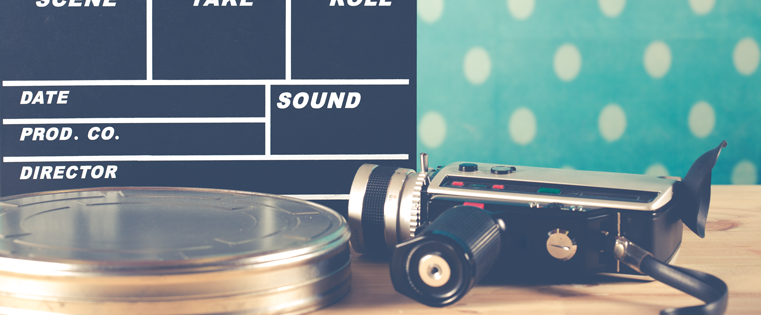 Even if you're already on the visual content bandwagon, it can be a struggle to actually start creating it -- especially when you're trying to communicate complex, detailed, and abstract topics.
So what's a marketer to do?
One option that often gets overlooked is animated images or videos. They're great because they explain a point in the matter of seconds. They also grab attention and help convert viewers into readers and buyers.
An animated image or video may sound like something difficult to create, but in reality, you don't even need huge budgets to add some to your content marketing strategy. Check out the following tools that let you easily create cool animated images and video.
Animated Flows
If you're looking for a simple way to instruct someone on how to do something online, the following tool is super handy.
Price: Freemium
This tool is actually the one that has inspired the whole article. WhatFix lets you create quick flows showing steps users should take. You can embed the widget on your web page or send your users to the "live" version of the link that will play all the steps on your actual web page.
You can play with the widget below or on the WhatFix website.
You'll need their Firefox / Google Chrome extension to build those widgets, but other than that, the process is so easy. Just click the links on your page and type in the instructions for each link. The extension will record everything and immediately put together a widget for you.
It also creates YouTube videos on the fly, which is a great re-packaging option. Here's an example of what that can look like.
WhatFix offers its basic features for free: You can go ahead and try creating those flows right now. It does have a business version that has an option to create private flows, export flows, and more.
Animated GIFs
Animated GIFs have remained a standard in basic online media over the years. Social media platforms like Tumblr thrive on them, and a single GIF reaching viral status can have a big impact on your social strategy and success. They are also great for creating animated instructions that will auto-play the steps on Twitter, Pinterest, and now Facebook.
Here are my favorite GIF image generators:
Price: $4.99 one time
Mac users can quickly convert sections of their videos into GIFs using GIFBrewery. You just purchase and download the app onto your Mac OSX, and use it from your computer as often as you'd like.
The steps are easy to follow, and the interface rather intuitive. You can edit the GIFs with overlay text and images, apply image filters, and more. It is a great tool for making preview animations for longer videos to post on Pinterest, your blog, Instagram, and beyond. It does cost $4.99, but it is well worth the price if you are planning on regularly making GIF files.
Price: Free
While it is technically a screen capture tool, you can capture and save GIFs and videos now using Gyazo. It is a free tool available for Windows, Mac, and Linux. All captures can be quickly shared on multiple platforms, too.
This is a great, if somewhat casual, tool for anyone who takes screen captures and wants to show them off to others. With a bit of creativity, it could be used in other business-related capacities, though it may not have all the tools you are looking for.
Price: Free
Need to make a fast screencast, such as a simple demo? Recordit is specifically meant for quickie tutorials or examples, rather than those that require longer record times.
Here's an example that actually took me five seconds to create -- it's quite easy to explain your point.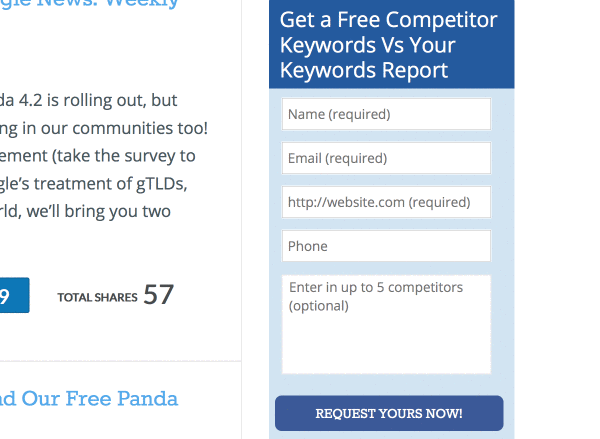 You simply drag the space you want to capture, hit record, and show viewers what they need to see before stopping the recording. It breaks these down into moving slides and converts the file into a GIF rather than a video recording. If this sounds like something you would like to integrate into an app, they now have an API, too.
Price: Free
Do you share educational content on SlideShare? (Hint: You should!) Then GIFDeck a great way to turn your decks into GIFs. Here's an example of one I created just recently: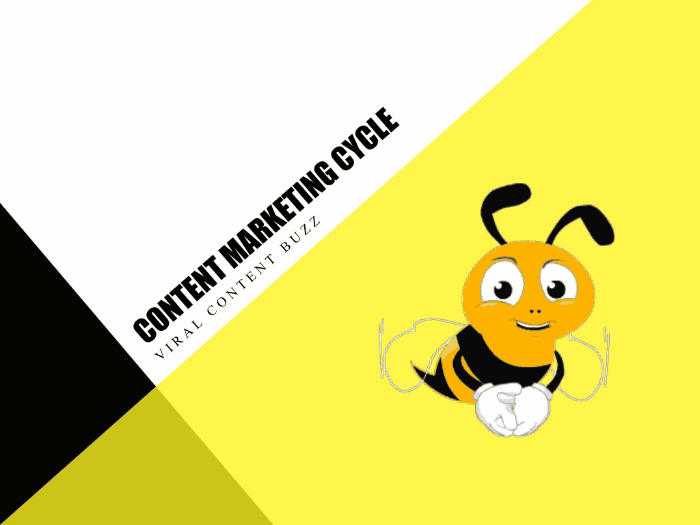 Price: Free
This is a more extensive GIF maker that allows you to choose from a couple options to make your GIF. On Make a GIF, you can create from screenshots, YouTube videos, uploaded videos, or premade GIFs.
It is also a free image hosting site, so once the GIF has been made, you can link to it directly from the Make a GIF gallery. Accounts are free, and if you change your mind about a GIF, you can easily request that it be deleted.
Price: Free
YouTube videos are a great source for screencasts. If your users create screencasts of how they use your product, turn those videos into animated GIFs to share with your community. That means original content for you and more exposure for your fans' videos.
You can make GIFs from YouTube videos using GIFYT. Just paste in the URL, select the time period you want captured, and convert it to a GIF.
It is very easy to use, fast, and free. The only downside is that you have to be careful you don't select too long a clip duration. Keep it short and relevant for the best quality GIFs.
Animated Videos
The following tools are actually similar. I tried all of them and was satisfied. They are all easy to use -- You don't need any video editing experience to put together animated video instructions.
You do need to invest some time into a script and some visual elements to make these instructions appealing. The good thing though is that you can then convert them into animated GIFs using the tools above.
None of these tools is free, but they all offer a free trial, so you can play with them all and choose the one you prefer.
Price: $59 a month; $19 a month if you pay for a year.
PowToon describes itself as an animated video and presentations creator that can be easily exported to YouTube.
Price: $29.00 / month; $16 a month if you pay annually; $665.00 if you pay once.
Video Scribe specializes in whiteboard videos, and it lets you create really nice video animations. It's a downloadable piece of software that you can take offline if you pay for the PRO plan.
It supports both Mac and PC, and also has mobile applications that I honestly didn't try (but am definitely planning to).
Price: $79/month or $599/year.
GoAnimate is a web application that can be used to create cartoon videos. It also has a collaboration feature, which comes in handy when you are trying to coordinate with a larger team.
These are just a few tools I've used to create animated images and videos -- but there are plenty of other options out there. What tools would you recommend?